SPAC headed by former Stratasys CEO raises $100 million
Moringa Acquisition, Israel's second SPAC, aims to merge with an early stage tech company
Israeli Special Purpose Acquisition Company (SPAC), Moringa Acquisition Corp, raised $100 million and began trading on the Nasdaq Stock Exchange under the symbol MACAU.

Moringa is headed by chairman and CEO Ilan Levin, who was formerly the CEO of 3D Printer company Stratasys, and CFO Gil Maman, a former VP at SimilarWeb, which is also preparing for a Wall Street IPO at a $2 billion valuation. Moringa aims to take advantage of its connections in the local tech ecosystem to target a relatively early stage tech company to merge with. EarlyBirdCapital, Inc. and Moelis & Company are acting as joint book-running managers of the offering.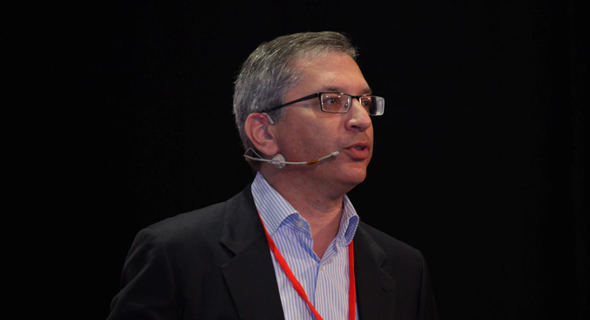 Ilan Levin, former CEO of Stratasys. Photo: Amit Shaal

Moringa is the second Israeli company to go public as a SPAC after ION Acquisition Corp 1 Ltd. raised $259 million in its initial public offering on NYSE in October and recently signed a merger agreement with Israeli content recommendation platform Taboola at a $2.5 billion valuation. Another SPAC issuance by the ION Group, eyeing $250 million, is currently in the works.

SPACInsider, which monitors the SPAC market, 145 SPACs have gone public since the beginning of the year, raising an accumulated $44.5 billion. The average SPAC IPO raises $307 million, indicating that the Israeli SPACs are slightly smaller than average. In comparison, only 55 traditional IPOs were carried out since the beginning of the year, raising an accumulated $21.7 billion.