Calling2Scale post-acceleration program invites Israelis and Europeans to solve global problems
Through the Calling2Scale boot camp, Israelis and Europeans will work on scaling their startups in Renewable Energy, Waste Management and Recycling, and Health
Israel's 8200 Alumni Association and the local hub of the European Institute of Innovation and Technology (EIT) have designed a new acceleration program designed to bring together European and Israeli startups relating to Renewable Energy, Waste Management and Recycling, and Health. Calling2Scale will run for eight weeks and host 14-16 startups, 50% from each region, to help early-stage startups develop solutions to social or environmental challenges with advanced technological means. It follows a successful pilot that originally ran for four weeks in 2020.
"Doing the research, we realized in Israel there are not many opportunities for startups in the scale stage," said Adi Barel, Managing Director EIT Hub Israel when speaking to CTech. "Many times, the startups who do the accelerator programs will work on their pitch, learn how to raise money, but once they start selling they don't know what to do, especially in this very critical domain."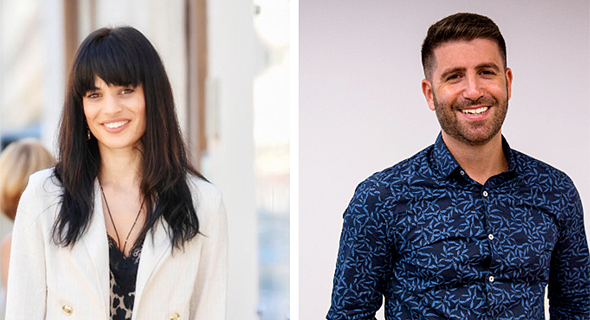 Adi Barel and Chen Shmilo. Photo: Idan Gross/PR

The EIT is a European network of 'domains' that run ecosystems dedicated to eight different areas in the technology sphere. Each domain, Health, Climate, Energy, Manufacturing, Sustainability, Mobility, Digital, and Food, are usually encompassed and referred to as 'ImpactTech' in the Israeli ecosystem. Two years ago, the EIT opened its third outreach hub outside of Europe in Tel Aviv, following Silicon Valley and China. Next year, it expects to open another outreach in the UK following its departure from the Union in January 2020.

Calling2Scale will mark the first time that Israeli and European startups will be brought together in various areas of ImpactTech. The program is expected to start in April 2021 and registration is now open until March 26 for startups to apply for consideration. It is currently scheduled as a hybrid program, with hopes that the European startups will visit Israel if Covid-19 restrictions allow it, and vice versa.

"We are proud to team up with the Israeli Hub of the European Union to support Israeli and European startups operating in significant areas of impact and to add them to the growing community of social or environmental startups," added Chen Shmilo, Managing Director of 8200 Impact, an acceleration program associated with the 8200 Alumni Association. "Covid-19 has highlighted the need for massive development of technological solutions, especially in the fields of health and the environment, while creating a professional platform that will accompany the projects at all stages, from foundation, through consolidation and growth to the desired exit."

The program also has the participation of leading partners in the industry, including design partner 8200 Impact, IMED (Ichilov), Integer, Medtronic, Green Net, Doral Energy, Startup Nation Central (SNC), PLANETech, HealthIL, Naschitz Brandes Amir, and the connection to EIT's European partner network. The final event of the program will be held in a 'Demo Day' format, whereby the partners, various foundations, industry players, and members of EIT Hub Israel, will attend.

Registration is now open.