Back to normal: 8200 Impact accelerator program launches in physical space
After six months of lockdowns, 8200 Impact is ready to launch the sixth cohort of its accelerator program focusing on tech solutions to the Covid-19 pandemic
The sixth cohort of 8200 Impact's accelerator program is about to commence, and managing director Chen Shmilo made the decision to run it in physical locations in Tel Aviv. The program, which has welcomed 10 companies, will run for five months and focus on technological solutions for meaningful, social, and environmental problems. The accelerator program was founded by the 8200 Alumni Association in order to harness the 'human capital' of the 8200 intelligence unit of the Israel Defense Force, often dubbed the Israeli NSA.

"We have 10 ventures and they're all related to Covid-19 in one way or another," explained Shmilo when talking to CTech. "It was quite clear that we had to find things that not only have the potential to be successful as a startup company, but they also have to be more relevant now with the pandemic going on, not just locally but globally."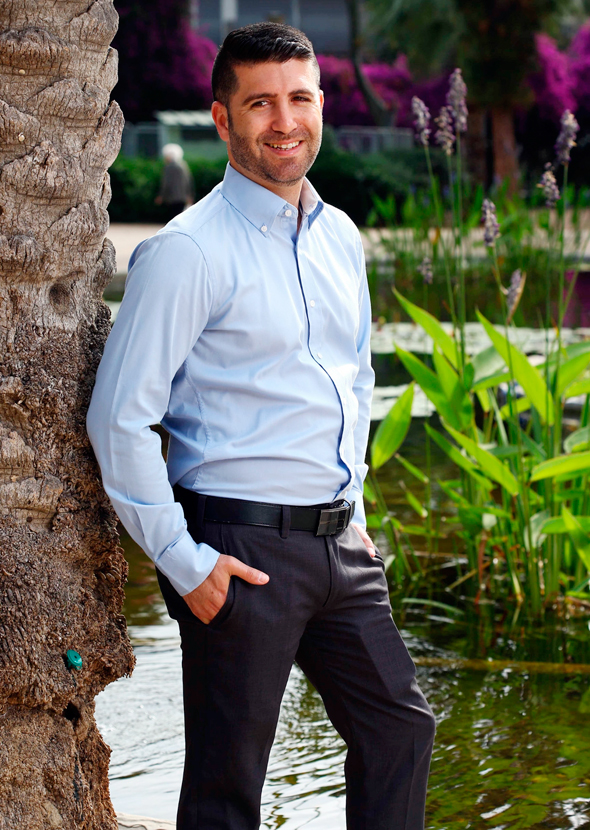 8200 Impact Managing Direct Chen Shmilo. Photo: Abigail Uzi

The 8200 Impact accelerator will host workshops and lectures one day a week until February when it will conclude the program with its annual 'Demo Day', which is still scheduled to be an online event. In the meantime, the ventures will meet and adhere to all current safety measures such as wearing masks, keeping hands clean, maintaining physical distance, and only meeting in big places.

The program is in cooperation with the Tel Aviv Municipality and sponsored in part by Nefesh B'Nefesh, a nonprofit organization that promotes and facilitates Aliyah (the process of moving to Israel) from overseas.

The 8200 Impact accelerator program started in 2014 and focuses on solving some of the most pressing social issues through technological innovation. Among the Israeli tech ecosystem, this is referred to as the 'test of intentionality' - symbolizing the dedication towards solving a problem faced by people around the world.

This year, special attention has been placed on companies tackling domestic violence and women's rights during lockdown measures brought on by Covid-19. Some of the companies invited to take part this year include Aware, a digital tool helping identify abusive relationships through cellular data-monitoring; SafeTalk, a virtual consultant alerting about potential domestic violence; and SafeUp, an instant video call solution for women seeking guardians in moments of harassment.

In the past, 8200 Impact has mentored programs like VoiceItt, Soapy, and Skillset. According to Shmilo, 20 companies are still operating today and are members of its Alumni Club.