Israel's ChickP commercializes novel protein for "the mighty chickpea"
The company has also appointed a new VP of Sales and Business Development to manage the expansion into the U.S.
Israeli food-tech startup ChickP has announced full commercial production of its 90% chickpea isolate, following a joint market development agreement with Socius Ingredients, Inc. to expand in the U.S. To assist with the U.S expansion, the company has appointed Itay Dana as VP of Sales and Business Development.
ChickP's chickpea protein isolate is a uniquely concentrated, non-GMO, allergen-free ingredient designed to provide protein-infused supplements to a variety of foods, including dairy alternatives, baked products, gluten-free products, and of course, hummus. The company has announced that it is revving up its production capacity to as much as 20 metric tons per day, averaging more than 5,000 metric tons annually.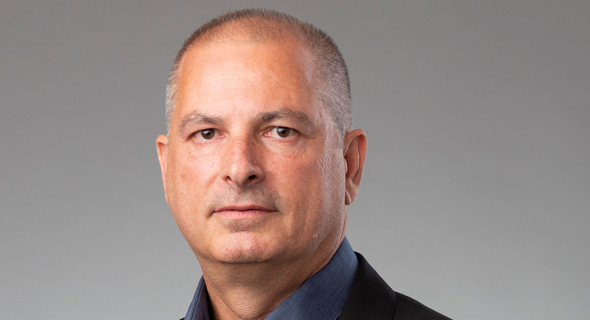 Ron Klein, CEO of ChickP. Photo: PR

"We have established a modern, BRC certified food facility, where we have applied proprietary technology for the production of high-value, clean-label chickpea protein," explains Ron Klein, CEO of ChickP.

According to Klein, the company has attracted "considerable interest" from major food brands. The joint market development agreement with Socius will help explore some of the creative possibilities for producing protein-based prototypes.

"ChickP's offering sets a new standard for pure protein solutions through multiple beneficial attributes, including a dense nutritional profile, neutral flavor, and distinguished functional properties," says Conor Buckley, Vice President of Socius, who believes that ChickP could be integrated with beverages, desserts, and more.

The expansion will be managed in the U.S by Itay Dana, who has been appointed as VP of Sales and Business Development. Dana comes from 15 years of food, supplement, and agritech experience. Formerly, he was VP Marketing at Equinom.

According to the Good Food Institute, plant-based foods are experiencing somewhat of a boom in the U.S. as an alternative protein source. American grocery sales of plant-based foods that directly replace animal products have grown by almost 33% in the last two years, totaling more than $5 billion. "Food companies are demonstrating an openness to try new plant-sourced protein contenders and the mighty chickpea is now gaining its due recognition and momentum," notes Dana.

ChickP was founded in 2016 by Ram Reiden. Its technology is based on more than 20 years of research from the Hebrew University of Jerusalem.