Three young cyber companies are about to join Israel's stable of unicorns
The oldest of the companies eyeing a billion-dollar valuation has been around for less than three years
The tech unicorn fever in Israel is showing no signs of subsiding. Three more local cyber companies— Wiz, Orca Security, and Axonius-- are planning to announce in the coming weeks that they have completed large funding rounds at valuations topping $1 billion each.

All three companies raised more than $50 million in 2020 and are taking advantage of the readily available capital to secure additional rounds, while upping their valuations, shortly after their previous ones.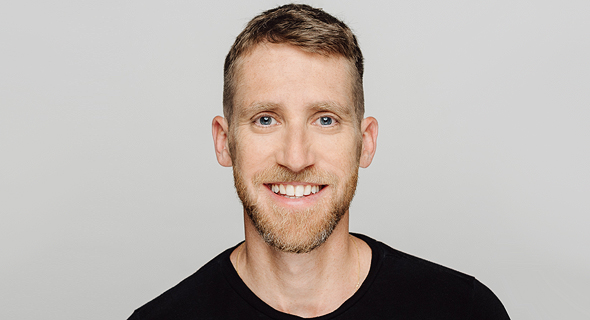 Assaf Rapaport. Photo: Nathaniel Tobias

Wiz is the youngest of the three, having only been founded in 2020 and having just recently completed its series A funding round. According to market estimates, Wiz's upcoming round will raise over $100 million and catapult the company's valuation to well over a billion dollars. Wiz completed its first capital raise only in December, in which it secured $100 million from a series of leading investors, including VC funds Index Ventures, Sequoia, Insight Partners, and Cyberstarts, and private investors like Yevgeny Dibrov and Nadir Izrael, the co-founders of Armis Security, which was sold to Insight in a $1.1 billion deal.

Wiz was founded by Assaf Rapaport, Ami Luttwak, Yinon Costica, and Roy Reznik, all of whom held senior positions at Adollam, a cloud security company that was sold to Microsoft in 2015 for $320 million. Speaking to Calcalist after announcing its previous round, Rapaport, Wiz's CEO said: "Completing an investment round like this one removes the option of an acquisition from the table and leaves it to us to build a truly big company. What we did was put the financing issue behind us so that we can focus on racing forwards."

Orca Security Ltd. is another young company, having been founded in 2019 by Avi Shua (CEO), Gil Geron (CPO), senior architects Matan Ben Gur, and Liran Antebi, senior software engineers Hadas Amitay, Wagde Zabit, and Shay Filosof, and Eti Spiegel-Khobra (success manager), all of whom are former employees of Check Point.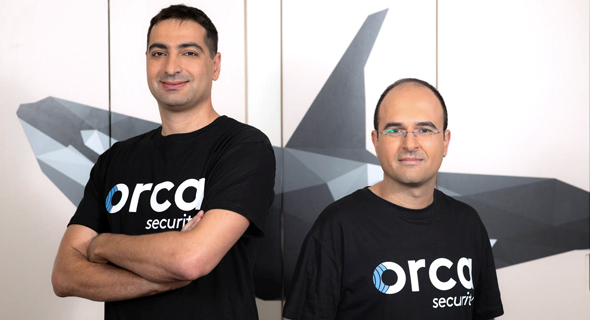 Orca Security CEO Avi Shua (right) and CPO Gil Geron. Photo: Orca Security
The company has raised $82 million to date, including its latest $55 million series B round, with investments from ICONIQ Growth, GGV Capital, YL Ventures, GP Ltd., and Silicon Valley CISO Investments (SVCI), which concluded in December 2020.
Like other cyber startups, Orca Security developed a cloud security solution. But while competing cloud security solutions were built for on-prem environments, Orca Security was born in the cloud, for the cloud. Orca treats each customer's cloud estate as an interconnected web of assets, prioritizing risk based on the underlying security issue combined with environmental context, including its accessibility and potential damage to the business. This context also helps to reduce thousands of security alerts to the critical few that matter, along with their precise path to remediation.
Orca recently made waves by ruffling the feathers of American cyber giant Palo Alto Networks after it posted a video comparing the two companies' solutions. The American company demanded that it be taken down and Orca took advantage of the feud to increase awareness of its product.
Shua had said after the previous round that it wasn't raising capital because it desperately needed it, but rather in order to take advantage of what's available following the company's rapid growth.
Axonius Inc. is a fairly young company too, having been founded in 2017. Its founders are Dean Sysman (CEO), Ofri Shur (CTO), and Avidor Bartov (Chief Architect). In March 2020, it raised $58 million from Lightspeed Venture Partners, Bessemer Venture Partners, YL Ventures, Western Technology Investment, OpenView Venture Partners, Vertex Ventures, and Emerge. Its platform integrates information from connected devices such as desktop computers, laptops, mobile devices, and IoT devices, enabling IT and security operations teams to manage and secure them at scale.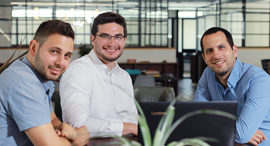 Axonious co-founders Avidor Bartov (left), Dean Sysman, and Ofri Shur. Photo: Axonious
Speaking to Calcalist in April 2020 for its special edition listing the 50 most promising startups, Sysman said that "it took a year and a half until we started delivering the product to the first customers, at the end of 2018. In 2019, we grew at a crazy pace: we started with six customers and 18 employees and finished with 66 customers and 65 employees. Today we have 80 customers and by the end of 2020 we will be employing more than 100 people."