Women's Day 2021
Women: Say yes to your place at the table!
In a world in which women's voices are not heard as much as men's, it is time to turn up the volume and put women at the center of the stage
In 2021, Kamala Harris made history by becoming the first female non-white Vice President of the United States. Increasingly we see women CEOs, politicians, media personalities, tech-wizzes, activists, and leaders. As glass ceilings shatter, we find more and more women in positions of power, but not nearly enough. The reality of women's representation is gradually changing, but let's not fool ourselves, there is still a very long way to go, and if we want to catch up, it is time to pick up the pace.

One of the many lessons the Covid-19 crisis has taught us is just how long the road to true equality still is. For many women, Covid-19 created a setback, taking them backward, and making their road longer than it was.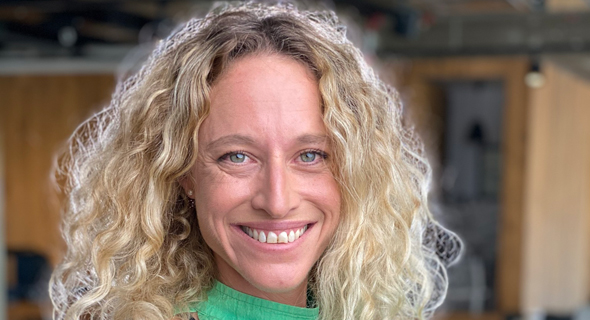 Liat Bekier is CEO of Goat Tel-Aviv. Photo: Yogev Azriel

Women are the first ones that employers let go when Covid-19 hit, making our numbers among the many Covid unemployed disproportionally high. When schools closed down, mothers, more than fathers, stayed home with the children, damaging their businesses and their careers, and as all of us were forced to keep to homes to stay safe from the pandemic, more and more women discovered their homes were anything but safe, as domestic violence rates soared. In ultra-orthodox cities, where regulations were flaunted and schools kept open, it was only the boys who studied as the girls were kept home and in rooms where all the major decisions were made about lockdowns and education, too often women were absent, an absence that was clearly reflected in decisions that didn't take into account the needs of parents in general and of working mothers in particular.

The pandemic also saw the closure of several media platforms aimed at women, like Lady Globes and Saloona, and a year on, the voice of women on those platforms is no longer heard and sorely missed.

The Covid-19 pandemic caused damage and destruction that will take years to repair in many areas of our lives, and women's equality is no exception.

Having said all that, this is not a time for doom and gloom, but more than ever it is time for action. If we want to be heard, if we want to take our place at the table, to be represented, we need to be there, to make ourselves heard, to speak up and stand up for what is ours. We owe it not only to ourselves but to society because an equal society is a better society. Most of all, we owe it to our daughters.

I am the CEO of Goat Tel Aviv, a global social media and influencer marketing agency, a woman manager in a world greatly dominated by men. Before that, I was the CEO of Saloona, Israel's largest magazine and blogging platform for women, a platform that gave women's voices the opportunity to be heard, a place where we talked about fashion and cooking but also about politics and economy. It was there that I learned and was inspired by the words of Marian Wright Edelman: "You can't be what you can't see".

I see it as my mission to provide younger women with an example they can follow, to put as many women as possible in the spotlight for young women to see, so they too, can be. If there is one piece of advice I would like to give to women out there it would be: speak up, say what you have to say, and say it with the confidence of a man. When you are asked for your opinion, when you are invited to speak at a conference or an interview, say yes because what you have to say is worth hearing and your voice is also the voice of the women who will follow in your footsteps.

Liat Bekier is CEO of Goat Tel-Aviv