Women's Day 2021
How I dared to grow for my role in the tech scene
Putting yourself out there takes courage and willingness to fail. But it's definitely not as scary as getting to the end of our career without even trying
I managed to keep a straight face during a full day of meetings, but I was 100% overloaded. It was my first day at work in a tech company, after over a decade in leadership positions in large B2C consumer products organizations. The fear was beginning to set in. The voices in my head were asking "Will I ever be good at this job?" I started to feel as if soon everyone would find out I was a fraud.
I transitioned to B2B tech a year ago. I was tired of slow decision-making and long go-to-market processes and wanted to go back to a steep learning curve and apply my consumer expertise to tech. My vision was to disrupt an entire industry, by building a strong global marketing organization that turns tech products into iconic love brands - a rarity in the informative but grey space of B2B.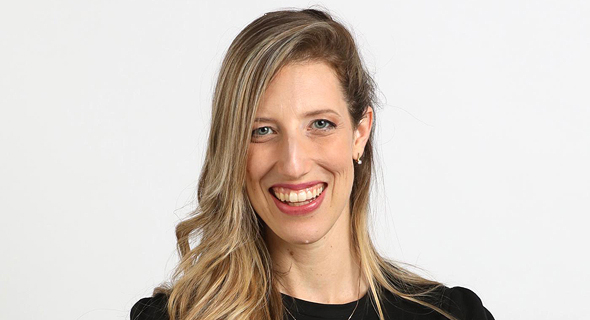 Chen Guter, VP Marketing of Lusha. Photo: Geva Talmor
I was surprised to realize how valuable my fresh views were to the organization, despite - or because of - my different background. I also discovered that stories such as mine are all too rare.
Transitioning to the local tech ecosystem isn't easy. It's not the challenge of learning a new field - that is totally doable. It's tough because it takes someone brave to envision how the competencies and strengths that brought you so far will take you even further in unknown territory. The unfortunate truth is that when it comes to women, the first person who needs to believe this about you - is you.
Research shows that women apply for a job only when they meet 100% of the criteria. Men, on the other hand, feel comfortable applying when they only meet 60%. Women do value their skills and abilities but are limited by the fear of rejection.
In my talks with women, all accomplished and credentialed leaders in their field, I hear them holding themselves back from even trying to transition. It's not about incompetency or lack of faith - the most common answer is they don't believe they would get the opportunity. They end up staying in unsatisfying positions that don't fit their abilities, while in tech, the battle for talent is reaching an all-time peak.
So what do you do?
Those who dare, win
The biggest personal breakthroughs happen outside of our comfort zone. Just like in a really tough session at the gym, we build muscle and get in better shape when we feel like your body is about to break. It's just not meant to be easy. It's true for fitness just as it is for our career.
It was after my second maternity leave that I felt I was stuck in my own comfort zone. I felt that my personal development had reached a plateau. While I love a good challenge, I also hate risk. I was scared to make the leap because it meant I was willing to fail. But I knew that by staying where I was comfortable, I was missing out on bigger opportunities that were waiting for me. So I dared.
Frame your value
Any woman who made the transition to tech tells you the same story: You feel totally irrelevant. However, a creative approach to framing our strengths can overcome not having the exact experience outlined in the job description.
When I came to my first interview in a tech startup, I had zero experience in the industry. Although my brand building and demand generation expertise were exactly what the company needed, it felt like talking about past achievements would sound utterly foreign to the organization.
So instead, I took a shot at demonstrating the future gains that a start-up could have if they hired me. I researched the company and asked myself, "How would I achieve outstanding growth in this role?" I created a list of ideas, all based on my skillset. Then I made an extra effort to learn the terminology by listening to a few relevant podcasts. I still sounded like an alien, but it gave me just enough confidence to show up.
Some potential employers were wondering if I could handle the change after so many years in one industry. They confronted me with questions like "Can you handle the fast pace of change here?" I tackled them with prepared examples of fast adjustments I made and new skills I learned.
Bridge the knowledge gap
Looking back, the smart thing I did was keeping many constants and changing only one factor. I took on a job at the same level (VP), in a field that I mastered (marketing), but only changed the industry. I self-educated like crazy, read for hours, learned the product inside and out, researched the personas and the competitive landscape.
Sooner than I anticipated, I put together a team of stars to set the foundations of Lusha's iconic B2B brand, thus creating a demand-generation machine. A year later, I'm still learning - not to build confidence, but to be daring, which looking back, is the real fruit of making a transition.
Chen Guter, VP marketing at Lusha, is a marketing leader with over a decade of experience in managing top global B2B and B2C brands. Chen coaches women on a volunteer basis, offering them strategic career advice to achieve better representation for women in management roles.