Women's Day 2021
Leading the tech ecosystem towards gender equality
Gender parity in high tech has definitely improved considerably compared to a few years ago, but there's still a long way to go
It's critical that the tech ecosystem provide equal pay and equal opportunities to women. This isn't only my belief because I'm a woman myself, nor because it's the right thing to do. It's also in our best interest – both on a micro-level for individual businesses and on a macro-level for the high tech sector as a whole.
Women in tech have taken two steps forward, one step back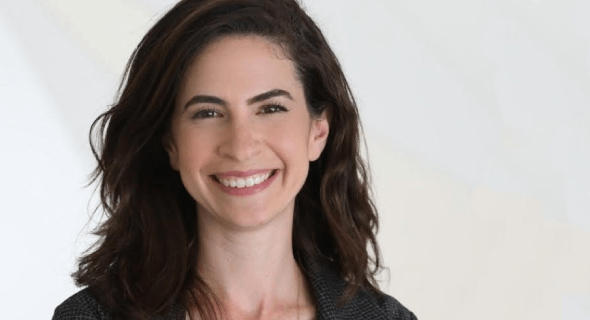 Tal Sterling is the Head of HR for vcita. Photo: vCita

The year 2020 was one where social justice issues leapt to the forefront of public consciousness, but it was also a year where business leaders were so busy trying to figure out how to stay afloat that issues like gender equality often fell by the wayside.

Looking at industry data, it seems that women's involvement in tech, and in the business world in general, took a step back. The coronavirus (Covid-19) had a disproportionate impact on women's careers, as women picked up the majority of the burden of unpaid work. McKinsey reported that the pressure of caring for elderly parents and children throughout the pandemic led to 30% of working mothers considering leaving the workforce, which could throw equality back by 30 years.

"We have seen that female founders are focusing on the same issues that have been impacted or exacerbated during the pandemic: inequitable systems in work distribution and health care or life sciences," said Erika Cramer, a partner at How Women Invest, in a recent Crunchbase piece.

Crunchbase's data indicates that the number of female-led startups receiving funding dropped 27% in 2020 compared to 2019, and the total amount of venture capital invested in female-founded companies fell from 2.8% in 2019 to 2.3% in 2020. In 2020, only 10 out of 120 new unicorns had a female founder, while there were 21 in 2019.

But women's underrepresentation in tech may have a lot more to do with the lack of support in the ecosystem as a whole than with Covid-19.

Improving tech equality isn't rocket science

Companies that want to attract more women should begin by improving the employee experience overall. For example, at vcita we've always discouraged presenteeism and encouraged everyone, both men and women, to leave work early a couple of days a week to spend time with their kids. This is modeled from the top down, with even our CEO taking time off in the afternoons on a regular basis to be with his family.

Since the start of the pandemic, government-mandated lockdowns-permitting, we've given all of our team members the option to work from home, from the office, or whatever combination suits their lives best. We've also allowed people to set their own hours and take time off as needed.

Our company is equally split 50/50 between men and women, and 40% of our senior executive team is female. Plus, women are highly represented in programming and management at vcita, unlike in many high tech companies where most of the female employees are in non-technical roles.

Advancing diversity in high tech also requires building equality into the culture. If it isn't a core aspect of your company culture, it will go overlooked. We've found that the more you talk about equality and the more you prioritize equality in your recruitment processes, the more it becomes part of your company's identity. It helps prevent pay gaps, responsibility gaps, and the exclusion of women from top-level conversations.

This should be obvious, but offering women training to reach senior tech positions is crucial. Women with training significantly improve their business performance in general, and as they move up the ladder, it increases diversity in your executive suite and in turn encourages more women to aspire higher.

Finally, women tech leaders should be equipped with the skills and knowledge to join VCs and make investment decisions, to alter the makeup of the startup ecosystem from the very top. This is where all-female accelerators, organizations like SheCodes and Yazamiyot, which support female techies and entrepreneurs, as well as all-female VCs, come into play by nurturing female networks.

To increase the number of women in tech, we need more women at the top

The number of women in tech may be creeping upwards, but in VCs it remains shockingly low. In the US, only 13% of VC partners are female, and it's worse in Israel at only 8%.

Yoni Frenkel, head of partnerships at Atento Capital, pointed out that the actual number is even lower. "Many of the roles women occupy at investment funds are value-creation roles and/or marketing roles, and the majority of these roles are not at partner level," he noted. "There are women in associate and even principal-level roles, but ultimately, they are not making the decisions on a fund's asset allocation."

When it comes to securing startup funding, connections are everything. In Israel, male founders draw on networks from school and the Israeli military, creating a "boys' only-club" that disproportionately invests in male-led startups. These tech leaders are, in turn, more likely to be picked to make VC funding decisions, establishing a self-perpetuating cycle which essentially makes it harder for women to start, fund, and lead companies.

"The lack of female representation in VCs automatically trickles down into the startups in which they invest, making the 'all-boys' mentality, not an isolated problem, but one with reverberating effects," wrote Yaffa Abadi from F2 Venture Capital.

Increasing women's involvement at the VC level will have a trickle-down effect on the rest of the high tech sector.

More women in tech is good for us all

Increasing women's involvement in tech is good for everyone. Bringing more women into the workforce and helping them reach senior roles increases revenue, with a gender-equal labor market adding up to $28 trillion to global GDP by 2025.

The more diverse the VC ecosystem is, the better it reflects real market forces, and that guides better funding choices. A report in the Harvard Business Review found that the least diverse VC funds had the poorest performance. Those with partners who all went to similar schools had 11.5% lower rates of acquisitions and IPOs for their startups than funds with partners from different schools, and funds with diverse ethnicities had a 26.4% lower success rate than those that are more diverse.

The gender parity of a company's workforce could almost be a proxy measurement for workplace culture.

Covid-19 is no excuse for the Israeli high tech sector to keep on ignoring the need to increase women's representation. Implementing policies and offering training to advance women's involvement can only have positive effects.

Tal Sterling is the Head of HR for vcita.