Send in the Israelis: How a European company can be saved with some Chutzpah
When Blackstone acquired Murka in 2019, the gaming company was struggling to stay afloat - so they called Barak David
Gaming company Murka, which is headquartered in Cyprus but has offices in Ukraine, Bulgaria, and more, was in trouble. The company wasn't producing the numbers it needed and, while many of its players were in the U.S, it didn't quite have the same prestigious reputation as some other gaming companies like Playtika - a prominent presence in Israel and the world.

After its acquisition by Blackstone in 2019, the American investment company knew that it needed to inject some fresh blood into the veins of the company that had been acting in largely the same way for 10 years. The gaming industry is reaching $180 billion a year, and Blackstone had just purchased an access point into that market. All that was missing was the right steerer of the ship.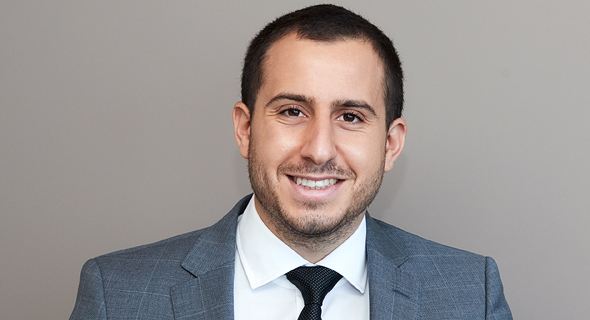 Murka's CEO Barak David. Photo: Alexander Papacosta

Enter Barak David. At a young age of 28, he doesn't look like someone with the breadth of knowledge and experience needed to carry a 600-person company in the ways that older people might. Yet, Blackstone invited him to join Murka, initially as a COO, to build the business and define its strategy. In fact, he was leaving his role as Director of Operations at Playtika to be there.

"They were looking for someone to manage the assets for them after the acquisition," David told CTech. "The nature of my role from day one was to run the business, to define a strategy, and to innovate and grow the business. Here it was more challenging from the business and operational role, to take the knowledge I had from 10 years of experience... and to implement the technical innovation and strategy to the business."

Murka was founded in 2011 and is a European game developer with a portfolio of social casino and casual games titles. Today, it is one of the most highly ranked casino games in the world and ranked in the top 30 highest-revenue gaming companies. The Blackstone Group is an American alternative investment and management company with approximately $545 billion worth of assets.

From the very beginning, David was the only Israeli on the team - an immediate boost of energy for the board members located in London and other more introverted places. After Murka was acquired and David joined the team, he relocated to the newly restructured headquarters in Cyprus. And while life was interrupted soon after with the introduction of Covid-19, David found himself, newly promoted to CEO at this point, alone in a foreign country managing a team of employees he wasn't likely to physically meet any time soon.

"First of all, for me, it was important to build trust," he told CTech when remembering how his appointment was met with his new colleagues. "There were two dimensions of trust. For me to trust them and for them to trust me. It was a little bit difficult because of the cultural differences, but I think when we started working together, I brought my Israeli tone with motivation, power, a little bit of aggression. But from the other side, also thinking out of the box, innovation, and adopting the same qualities I adopted in (Israeli army unit) 8200 and other areas I worked in."

According to David, it wasn't easy being the only Israeli - a people known for their 'chutzpah' in business - in a company full of Europeans who are usually more composed and refined in their communication. But he wasn't just there to communicate, he was there to innovate.

"I think Murka was a real family company that got used to doing things in a certain way," he said when recalling his first few days. "After a few years of operation, you tend to stick to what you know that's working. But with a more innovative approach and more data-driven approaches, it can actually be crafting a personalized user journey (for gamers). This is what we've done in the last year-and-a-half."

In the 18 months that Murka welcomed David and adopted his quintessentially Israeli attitude of innovation and data-driven mechanics, the company has enjoyed a 30% growth - something Blackstone must be enjoying, too. As the year goes on, David and the rest of the team expect the growth to continue as the company focuses on expanding its portfolio of social and casino games available to users, as well as new technologies to make them more personalized.

"I believe 2021 will be very interesting for Murka but also for the industry as many things are going to happen," David predicted.