Appointments
Swimm appoints Elinor Guetta and Tim Post in two key development roles
Guetta and Post will be joining the developer platform from Gett and StackOverflow
Swimm, an Israeli company that helps engineers optimize their team productivity, has appointed two new members to its team. Elinor Guetta joined Swimm as Head of Business Operations while Tim Post has accepted the position of Principal Dev Rel.

"The rise in productivity tools for engineering teams has left users with a sea of choices and uncertainty regarding where to place efforts," said Guetta. "To tap into the true potential of engineering teams' productivity, Swimm is working on a robust developer platform to sync teams and their code, with a unique developer experience. I am looking forward to reuniting with the team at Swimm whom I have previously worked with. Swimm's ultimate goal is to help engineering teams better understand their code and create a strong knowledge base, so understanding and integrating customer feedback into Swimm's growth will be a top priority," she added.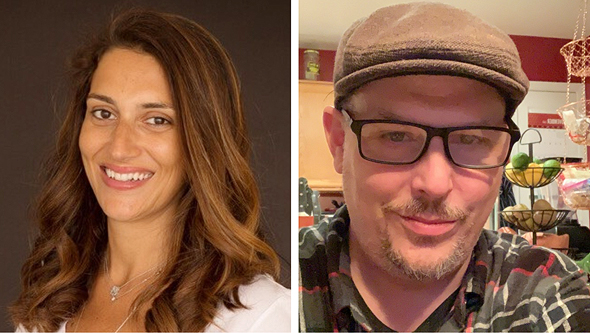 Elinor Guetta and Tim Post. Photo: Swimm
Previous to joining Swimm, Guetta was Head of Growth at Gett where she focused on sales operations and customer success. She also worked closely with Swimm's co-founders at ITC, an educational organization that trains professionals for careers in technology.
Post is the former Community Evangelist for Stack Overflow where he served as the outward voice of the company and community. Speaking on the appointment to Swimm, he said: "Swimm is a platform that at its core makes developers' lives easier," said Post, who will join the team to help grow and maintain Swimm's community.
"Having spent a significant portion of my career as a software engineer and then as a community builder, I'm excited about how Swimm is going about solving some of the biggest pain points engineers face. I look forward to opening discussions with the developer community about why this is a must-have tool in their stack," he added.
Oren Toledano, Swimm's co-founder and CEO, said he was "thrilled" with the appointment of Guetta and Post, who together will commit to delivering a strong customer experience for customers. Their track record and vast experience will be invaluable to open channels of communication, allowing us to build strong relationships with our users," he said.
Swimm was founded by Toledano, Gilad Navot, Omer Rosenbaum, and Tom Ahi Dror, who serve as CTO and CBO, respectively. In January, the company raised $5.7 million in a seed round led by Pitango First.