Appointments
Wind Israel appoints Itay Ezra as new CEO
Ezra will join the micro-mobility company after two years as a senior manager at AnyVision
Micro-mobility e-scooter company Wind has announced that Itay Ezra has been appointed CEO. He joins the company after a two-year run as a senior manager at AnyVision, an AI company focused on facial, body, and object recognition.

"Micro-mobility is one of the most rapidly growing and interesting markets in the world today… I'm excited and prepared for the challenges facing the company, specifically its continued expansion throughout Israel and the continuous improvement of its operations and infrastructure," said Ezra.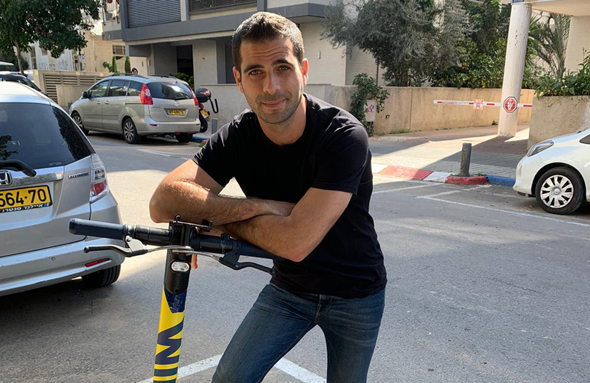 Wind Israel's new CEO, Itay Ezra. Photo: PR
Micro-mobility has seen somewhat of an explosion in the Covid-19 era. While fewer people were commuting to work each day, many saw e-scooters as a safer alternative to a crowded bus or train when they would, on occasion, venture out the house. According to Ezra, the global market size of micro-mobility will reach $300 billion a year by the end of the next decade. In Israel, cities like Tel Aviv have been swarmed with e-scooters for over two years, fundamentally changing how its young citizens travel.
"I am very happy, and I welcome Itai Ezra to the Wind family," added Eric Wang, CEO and co-founder of Wind Mobility. "We look forward to working with Itai to further strengthen Wind's presence as the leading scooter company in Israel. As the market leader in shareable scooters, Wind will continue to pave the way for sustainable transportation solutions in cities around the world."
Wind Mobility was founded in 2017 in Frankfurt, Germany. Today it has a presence in 20 cities in Germany, France, Spain, Austria, Portugal, Denmark, Korea, and Japan. It was welcomed by Israeli riders in 2019 and operates in Tel Aviv, Ramat Gan, Givatayim, Petah Tikva, Bat Yam, and Holon.