IL Tech in NY
Israeli entrepreneurs "think globally from day one", says General Atlantic
In collaboration with Israeli Mapped in NY, General Atlantic has joined CTech for its IL Tech in NY series to discuss entrepreneurship and investments around the world
"As a country with a robust startup culture, built on a commitment to innovation and sustainability, Israeli firms often focus on impactful, sustainable solutions to critical issues, creating disruption within their markets," said Alex Crisses, Global Head of New Investment Sourcing & Emerging Growth at General Atlantic. "Israeli entrepreneurs bring a unique combination of skills. They are focused and disciplined. We see that they think globally from day one. And they are resourceful in terms of capital allocation and innovation."
Entrepreneurs from across the world have different cultural and societal priorities and viewpoints, and the global growth equity firm General Atlantic can see that clearly in Israel. Specifically, the firm highlights the concept of 'Tikkun Olam,' repairing and improving the world, seen within Startup Nation.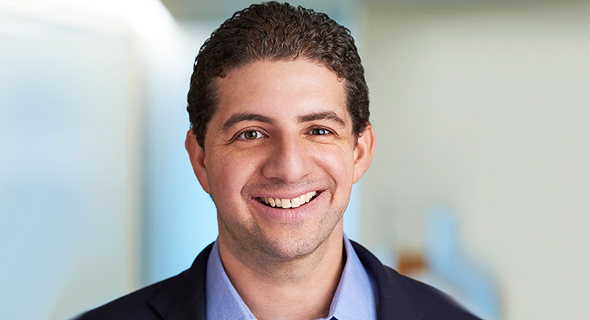 General Atlantic's Alex Crisses. Photo: General Atlantic

The firm has joined CTech for IL Tech in NY to share what it's attracted to and what Israel offers New York and the world.

Name and type of organization: General Atlantic, a leading global growth equity firm with $53 billion AUM

Main fields of investment: Consumer, Financial Services, Healthcare, Life Sciences and Technology

Names of principals/managing partners:
Bill Ford, Chairman and CEO
Gabriel Caillaux, Co-President, Managing Director, Head of EMEA
Martín Escobari, Co-President, Managing Director, Head of Latin America
Anton Levy, Co-President, Managing Director, Global Head of Technology
Alex Crisses, Global Head of New Investment Sourcing & Emerging Growth

Partners and/or other backers (corporations, angels, other institutions): N/A

Year of founding/start of NY operations: 1980

Total sum of investments/size, number of funds: More than $43 billion invested since inception from one global pool of capital.

Median investment amount/Average investment in startups: $75-500 million in growth-stage investments; also back earlier stage "Emerging Growth" companies with $25-75 million check sizes.

Number/size of rounds led: 400+ global growth investments.

General background on the organization, its managers, its founders and partners:

General Atlantic is a leading global growth equity firm. We strive to apply a collaborative global approach, our sector-specific expertise, long-term investment horizon, and deep understanding of growth drivers as we partner with great entrepreneurs to help them build and scale their businesses.

Our firm was founded by Chuck Feeney, co-founder of Duty-Free Shoppers, in 1980 to invest in high-growth businesses, support visionary founders like himself, and fund global charitable pursuits, to which he has donated nearly all of his wealth over his lifetime. Chuck's commitment to philanthropy and supporting entrepreneurs globally lives on in the firm today over forty years later. We are proud to help build disruptive businesses with world-changing potential.

The company's vision:

General Atlantic is a pioneer in the growth equity asset class, which focuses on nurturing the topline growth of emerging industry leaders. Our approach to growth investing is unique because of our commitment to partnership. We work alongside entrepreneurs to help de-risk their growth and bring their vision to scale by leveraging our patient capital, operational expertise, and global platform.

What types of Israeli startups/entrepreneurs are you interested in?

At General Atlantic, we focus on investing in technologically innovative companies led by passionate entrepreneurs. We want to partner with visionary leaders who we believe have the potential to disrupt existing markets or create entirely new ones, and who are solving local needs that could have a global impact. Our investments fall within five sectors – Consumer, Financial Services, Healthcare, Life Sciences, and Technology.

Why invest in an Israeli company in New York? What advantages do such companies have? How is the New York market different from the Israeli market?

In our view, the concept of geographic hubs of innovation is a thing of the past. At General Atlantic, we're firm believers in the globalization of entrepreneurship and seek to support local entrepreneurs who are driving innovation in all pockets of the world using our global platform. In 2020, approximately 70% of the capital we deployed was outside of the U.S.

Israel in particular has emerged as a global hotbed of innovation and has continued attracting a disproportionate amount of global venture funding. Over the last two years, General Atlantic has observed a dramatic maturation of the Israeli tech ecosystem from Start-Up Nation to Scale-Up Nation as serial entrepreneurs have returned to found new companies with global ambitions. We are proud to recently have closed our third-ever partnership in the burgeoning Israeli tech market with an investment in a leading provider of knowledge orchestration solutions, a natural fit due to their growth-oriented disruption model. We believe General Atlantic is uniquely suited to support this new wave of Israeli founders with our 15 offices globally. New York will continue to be a natural hub for Israeli companies, particularly those in the growth stage, and we're excited to support the growing local Israeli ecosystem.

How do Israeli entrepreneurs/startups differ from their local counterparts?

General Atlantic has a long history of backing mission-driven entrepreneurs who view delivering a positive impact to their communities as a critical part of building a leading business. We have witnessed the increasing importance of sustainability and impact as a contributing factor behind consumer choice and loyalty, further accelerated by technological innovation. Israeli entrepreneurs and startups often follow a similar ethos, and many are driven by a deep commitment to Tikkun Olam, repairing and improving the world. As a country with a robust startup culture, built on a commitment to innovation and sustainability, Israeli firms often focus on impactful, sustainable solutions to critical issues, creating disruption within their markets. We believe that because Israeli entrepreneurs have military experience, they are more focused and disciplined. We see that they think globally from day one and are resourceful in terms of capital allocation and innovation.

Two suggestions for Israeli entrepreneurs on what to do in New York:
Support local restaurants, particularly in light of how heavily the industry has been impacted by the pandemic. Even amidst current circumstances, the city has to offer an incredible diversity of cuisine and restaurant experiences.

Network with peers in your industry. New York City brings together a diverse, bright, and driven group of people – the energy is tangible and there is an unmatched ability to learn from those around you here.

Two suggestions for Israeli entrepreneurs on what not to do in New York:
Don't rush your search for an investor to help you expand your business. Take time to ensure you find the right partner for the next chapter of your growth who will work alongside you.

Don't abandon the vision you have for the business that you built for any investment.

On a scale of 1-10 how much did the COVID pandemic impact your work?

The fundamentals of what we look for in businesses remain unchanged. Our pre-existing focus on tech enablement and on making minority investments in high-growth, generally profitable businesses around the globe granted our portfolio a degree of resilience through the pandemic-related disruption. We are seeing new opportunities that address some of the shifts resulting from Covid-19. For example, ed-tech and healthcare are two spaces we've been investing in for quite some time that are undergoing rapid expansion.

Examples of 2-3 most successful investments:
In March 2021, General Atlantic partnered with Zoomin Software, a leading provider of knowledge orchestration solutions based in New York, Tel Aviv, and London. Zoomin has developed a disruptive model that curates product content for large enterprises for more efficient consumer use. We look forward to continuing to support their team as they scale amid accelerating market growth and lead the knowledge orchestration space.

In 2020, we invested in Tel Aviv-based AppsFlyer, a leading provider of mobile marketing attribution software for mobile marketers. The company has established itself as a leader in the rapidly growing space. We're proud to partner with a category disruptor and we see significant opportunities for the company to continue to grow.

In 2019, we partnered with Riskified, a payments and fraud prevention solution for online merchants and marketplaces, with a presence in Tel Aviv, New York, and Shanghai. The Riskified team continues to revolutionize legacy fraud and risk management.

We have helped these businesses add enterprise customers and expand globally to achieve their full potential.

The IL Tech in NY project is a collaboration between CTech and Israeli Mapped in NY. For more information email Guy Franklin via this link.