Opinion
Can the shared mobility industry survive Covid-19?
The pandemic has impacted nearly every industry, especially those relying on the sharing economy. Post-Covid, will shared mobility rebound, or "rest in peace?"
These days, innovation is everywhere. While the novel coronavirus pandemic (Covid-19) has put a damper on in-office work life, it has opened the door to endless possibilities and much creative license through remote work. Now, people can work from anywhere, promote themselves from anywhere, and enjoy more time with their families thanks to a drastically reduced commute.

However, it's this very commuteless reality that has hit the brakes on nearly every industry imaginable, but especially those associated with the sharing economy. Stay-at-home orders have rendered instant hotels (Airbnbs and the like) in tourist destinations and pooled rides from suburban and within urban areas more or less redundant. Moreover, the fear of infection has made the idea of sharing a vehicle with multiple strangers less than appealing. This, with respect to public transportation and shared mobility solutions, such as Uber and Lyft. But while it's perfectly natural to be wary of shared spaces during the height of a global pandemic, as more and more people receive vaccinations and the infection rate trends downwards, it begs to be asked: will the sharing economy in general, and the shared mobility industry in particular, survive to live in a post-Covid era?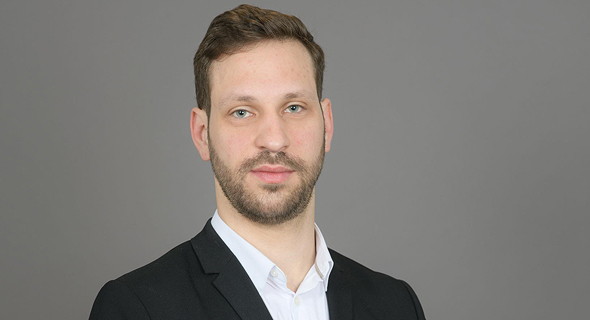 Eyal Hoffman is the Managing Partner at Highroad. Photo: Israel Haderi
Let's examine two possible outcomes for the future of shared mobility.
While shared mobility does offer a more economical and environmentally-friendly option to get from one place to another, those who can afford to travel via private vehicle have always preferred to do so, even pre-pandemic, and this trend will likely continue, or even expand to include those of lesser means in a post-Covid world.
A recent McKinsey report found that, from a health standpoint, 5-8 percent of respondents believe shared mobility methods to be safe and 7 percent believe that public transit is safe. However, 81 percent of those surveyed revealed that they consider private vehicles to be safe.
The truth is, Covid-19 has made us all re-evaluate our proximity to others, especially those we don't know. Although many people around the world are eager to return to "normal" and resume their daily lives as they were, even more are adjusting to a "new normal," which includes making sacrifices in terms of the jobs they take, the services they seek out, and the methods of transportation they use to secure them. While public transport has been around for decades and is here to stay, especially for those who cannot afford the luxury of a private car, or the convenience of traveling by bike or foot, shared vehicles are too new, too risky (what if you share a ride with a serial killer?), and less reliable (no set timetable).
In short, don't count on the shared mobility industry making a rebound once Covid-19 has subsided.
Mobility service providers (MSPs) are, indeed, aware of consumers' concerns with respect to shared mobility and viral infection. With the right approach, they should be able to recover from the effects of the pandemic and help prevent other unhealthy habits from spreading: increased traffic congestion, noise and smog pollution, and road rage brought on by long, tiring commutes at the wheel.
To attract and retain potential customers as Covid-19 subsides and more economies reopen, MSPs must remarket their services as a great alternative to public transport, which may make vehicular congestion on the road less of an issue, but most certainly makes physical distancing a challenge, leading to human congestion, especially along popular routes. MSPs must learn to not only roll with the punches and existing challenges but also to anticipate future obstacles and pain points and resolve them before they even emerge.
What would this approach look like? First, measures must be put in place to ensure consumers' safety, on a regular basis, as well as in emergency situations, health-related or otherwise. A plan must also be hashed out to determine various responses to potential scenarios for diverse regional markets. Ridesharing can also be encouraged by partnering with local governments and establishing customer loyalty programs that allow for temporary suspension of membership in the event of another spike in infection rates. And finally, efforts must focus on building long-term customer-driver relationships that emphasize trust and safety above all else.
Will the shared mobility industry slowly return to normal, or will it come to a screeching halt? While Covid-19's impact has been mostly negative for automotive and mobility players as a whole, if tackled from an anticipatory approach, the shared mobility industry may very well be able to weather the storm.
Eyal Hoffman is the Managing Partner at Highroad