Appointments
Melio promotes three women to VP positions
In a move supporting gender parity in management, the platform's mangement welcomes Lena Loiberg, Matana Soreff, and Dafna Bareket
Three female VPs have recently been appointed from within to the management team of Israeli unicorn Melio, a company that provides a digital payment platform between businesses in the U.S. Lena Loiberg, Matana Soreff, and Dafna Bareket will now take on the roles of VP of Finance, VP of Risk & Compliance, and VP of Customer Services in New York, respectively.

Melio CEO Matan Bar emphasized how the company, which develops products for a wide range of populations, places importance on diversity among its employees and management. "Gender equality is one of the most important tools for achieving this goal and I am glad that the senior management structure expresses this principle," he said.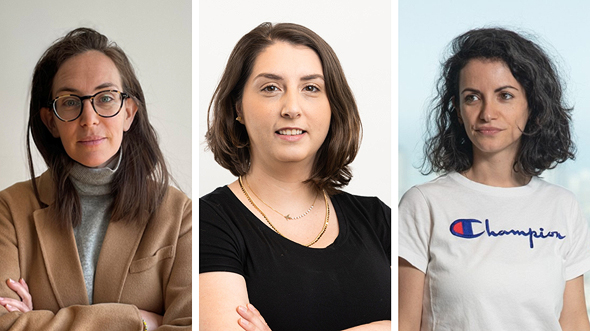 (Left to right) Dafna Bareket, Matana Soreff, and Lena Loiberg. Photo: Melio/Yarden Man

Lena Loiberg will take on the role of VP of Finance, having come from a background in fintech and having previously worked at Mobileye. Soreff, its new VP of Risk & Compliance, comes from a background in compliance from Riskified and Simplex before she joined Melio. Bareket, Melio's new VP of Customer Services, has been at the company for two years.

"All three women are top leaders in their field and all of them were the best suited for the job regardless of the gender context," Bar added.

Melio was founded in 2018 and has since raised $256 million over four rounds. It was co-founded by Bar alongside Ilan Atias (CTO) and Ziv Paz (COO).