Opinion
Don't be a startup in the "startup business"
You're a startup. You've got a great idea and a working prototype. You need to raise money. You're perfecting your pitch. You're mapping investors, attending startup events, applying to accelerators… But you might just be wasting time and killing your company. Here's why
There's no question that there is a "startup industry." There are VCs, corporate investors, angel investors, accelerators, startup communities, bootcamps, events, competitions, dedicated industry media, governmental branches and programs… and of course, a lot of entrepreneurs and startups, classified as preseed, seed, series A, B, C, etc. This industry has its own global culture, codex, jargon etc. It also has dedicated experts, mentors, consultants, marketers, lawyers, accountants, etc. A true industry.

And as entrepreneurs, you would want to grow in the industry… The startup industry… Right? Go mingle, get to know people, get people to know you, get industry awareness, find partners, convince investors… Right?!

Well, maybe not. Spend too much time in "startup land", get addicted to the "noise", and you may lose your chance, since the enemy of all startups in early stages is time. Very precious and limited time.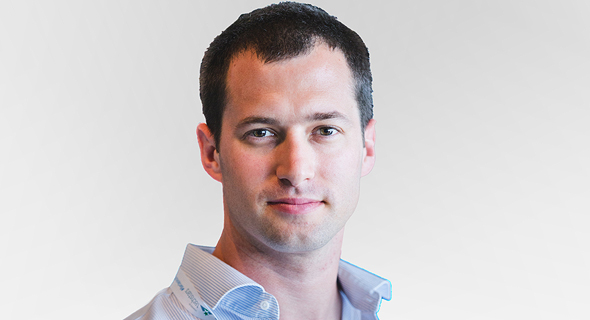 Assaf Luxembourg, Partner, Plus972. Photo: Courtesy

The industry you are actually in

An alternative (perhaps better) way of looking at it, is to decide that you don't want to be in the "startup business." Startups by nature are innovative organizations, and in this day and age of the information revolution, technology, software and innovation impact every aspect of our lives - and therefore also every other industry out there. When you build a company that brings innovation to any of those industries, those who are in those industries should be the center of your universe. You should not think like "a team from techland that is coming to revolutionize their world" - you should aspire to become and be perceived as one of them, as someone who came out of their community, and is using technology to solve their problems, which you know about first hand - since you came from them.

This affects much of your strategy, narrative and storytelling. Instead of speaking "startup language", speak their industry language. Instead of trying to look like the latest trends in tech, try to follow your industry's trends. Instead of trying to say what tech investors want to hear, try to say what your clients want to hear. This impacts your choice of words, behaviour, clothing, style, colors, typography, look and feel, creative direction and many other aspects. This is especially true with B2B startups, where different industries may have a completely different culture than the one of Silicon Valley or Tel Aviv.

This is something I encounter a lot in my work. I remember meeting a team which developed a SaaS platform for banks. "Can you help us meet with more investors and persuade them"? They asked. I replied by asking "how many banking officials and industry experts have you spoken with? Have you ever worked with banks? Do banks know you? Why do you believe they will trust you? What do they think about your idea? If you had to choose between a $500K deal with an angel investor, or $25K pilot with a paying client, what will you prefer?" The issue is, if banks themselves would not be satisfied with their answers - why would investors be?

This is also something we see at Plus972 all the time. If you're an Israeli proptech startup trying to sell and service real estate developers in New York, maybe it's better to work with a real estate marketing expert who knows your industry and clients? If you're developing a marketing solution for luxury brands whom you wish to acquire as clients - maybe it's better to look and feel (and be) like them, than look and feel like "just tech"? If you're trying to sell your SaaS platform for investment banks and hedge funds on Wall Street, maybe the "cool T-shirt with your startup logo" is actually counterproductive?

Startup culture rose due to the information revolution, and it indeed disrupts industries. But startups were not the "bon-ton" in the 1980's and may not be what they were in the past 20 years - in the next 20 years. However, the industries which technology impact, are here to stay - from finance to agriculture, from real estate to entertainment, from fashion to transportation, from media to legal and accounting, etc.

Positioning yourself as an innovative leader in the industry you are actually in, and focusing on the business community you are actually here to serve, rather than trying to stand out in the "startup industry" - may actually be not only what your clients want to see, but also your desired investors.

So, don't try to be a startup in the "startup industry" - try to be an innovative company in your actual industry.

Assaf Luxembourg, Partner, is leading Plus972 operations in Israel. Plus972 is a global and award-winning creative marketing agency from NYC, which helps top brands, high potential companies and Israeli startups with their global growth. For more information: https://plus972.com/company/tel-aviv/