Appointments
Deel appoints Salesforce's Olivier Elbaz to lead international expansion
The Salesforce executive will help the company navigate expansion and tackle new markets overseas
Remote work payment service Deel has announced that they have appointed Oliver Elbaz as their new Head of International Expansion. Elbaz, who comes from a 10-year run at Salesforce, will help the company navigate its expansion and tackle new markets following its new $156 million funding round last month.

"I'm most excited to break into what I like to call 'hyper-growth markets'," explained Elbaz. "These atypical locations where VC money is getting allocated makes for an appealing growth opportunity. And Deel's ability to quickly help companies hire new talent anywhere is astounding. Any business can get set up to hire, build, and pay their team in a new country in a matter of minutes. That's impressive."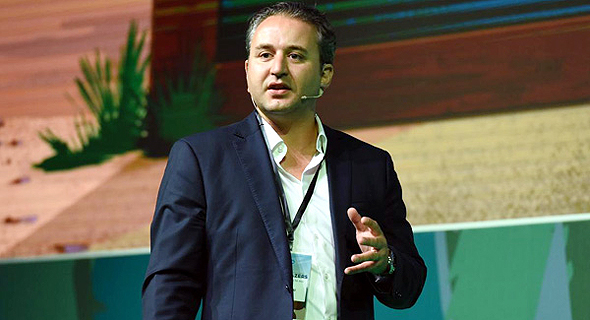 Oliver Elbaz, Deel's new Head of International Expansion. Photo: Deel

Elbaz has a career spanning more than 20 years, working at IBM, SAP, and most recently Salesforce. For the last five years, he served as the Area Vice President & Israel Country Sales Leader for Salesforce where he helped Israeli businesses digitally transform, scale, and connect to their customers.

"Elbaz is a big Deel (pun always intended)," added Deel CEO, Alex Bouaziz. "But really, he's an all-star in Israel. The processes and teams he has been able to build from scratch throughout his career are truly mind-boggling. We're so happy to have him on board to help us make an even bigger global footprint."

Deel was co-founded in 2018 by Israeli Bouaziz and Shuo Wang. Its platform simplifies compliance and payments at scale for companies who hire contractors around the world. This includes onboarding, localizing contracts, documents, and tax forms. Earlier this year, the company started offering Deel Card, which helps contractors instantly access and spend their funds from across the world using virtual or physical cards.