Ibex obtains CE Mark for AI-powered breast cancer detection
The Ibex Galen Breast solution can detect multiple types of breast cancer and provide accurate diagnoses
Ibex Medical Analytics, which provides AI-powered diagnostics for pathologists, has earned a CE Mark for the Galen Breast solution for use in supporting pathologists with the detection of various types of cancer. As of now, the solution is available across Europe and the solution has been ordered by a number of labs.

The CE Mark came after the results of a blinded, multi-site clinical study at Maccabi Healthcare Services in Israel and Institut Curie in France. The study showed that Galen Breast could demonstrate accuracy in detecting various types of breast cancer, such as invasive and in-situ cancers, as well as distinguishing between different types of invasive cancers.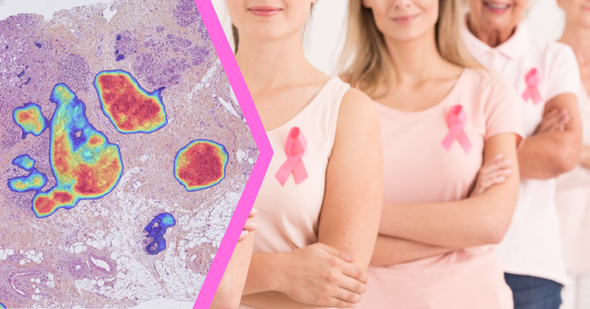 It has already been ordered by a number of labs in Europe. Photo: Ibex Medical Analytics

"We are proud to have obtained this milestone CE Mark for our Galen Breast solution," said Daphna Laifenfeld, PhD, Chief Scientific Officer at Ibex Medical Analytics. "The excellent results coming out of this study demonstrate the robustness of our Strong AI technology and enable us to offer pathologists an unprecedented breadth of features. We have secured multiple orders for Galen Breast from leading health systems in Europe, and we look forward to accelerating its deployment in the very near future."

Breast cancer is the most common disease for women in the world, with two million cases each year. Because of this, early and accurate diagnosis is imperative for the treatment decisions that pathologists take, which can speed up recovery or even save lives. Ibex helps pathologists diagnose faster by using AI and machine learning, trained on hundreds of thousands of image samples scanned from biopsy slides, to detect early signs of cancer.

Anne Vincent-Salomon, MD, Director of Pathology at Institut Curie and the principal investigator in the study, said how her "team demonstrated that Ibex's AI technology goes beyond detecting cancer and provides accurate insights on the type of tumor, the nuclear grading of in situ carcinomas, and more." Stuart Schnitt, MD, Chief of Breast Oncologic Pathology at the Dana-Farber/Brigham and Women's Cancer Center and Professor of Pathology at Harvard Medical School, added that "AI has already demonstrated its immense value in helping pathologists improve the quality and efficiency of prostate cancer diagnosis. The outcomes of this breast study strongly demonstrate that Ibex's technology is well-positioned to make a similar impact on breast cancer diagnosis."

Ibex Medical Analytics was founded in 2016 by Joseph Mossel and Chaim Linhart, who serve as CEO and CTO respectively. Last year, Ibex's Galen Prostate, which also received its CE Mark, was deployed in France's Medipath, the country's largest network of pathology labs.