Novidea secures additional $15 million from IGP, bringing total series B to $30 million
The Insurtech company will use the funds to expand in the US and Europe
Novidea, a cloud-based, data-driven platform enabling brokers, agents, and MGAs to improve efficiencies across insurance lifecycles, has announced that it has raised an additional $15 million, bringing its total series B round to $30 million. The round was led by Israel Growth Partners (IGP), with participation from JAL Ventures, KT Squared, and 2B Angels.

In recent years, there has been a slew of new players entering the insurance space, causing not only a transformation in the industry but also leading to the consolidation of existing players and regulatory changes. As times continue to change, legacy systems are often limited in their ability and prove to be expensive to update. Customers are expecting a better experience through digital transformation, and yet insurance companies are often overwhelmed by the gap they have between their abilities and the customers' expectations.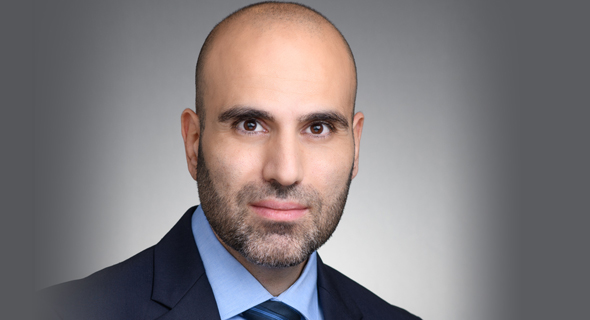 CEO and founder of Novidea Roi Agababa. Photo: David Grab

Novidea hopes to change this by providing an insurance platform that can offer policy sales growth, increase profits, and improve overall efficiency with new analytical tools, information analyses, and business insights all available in real-time.

"Novidea is witnessing an increased global demand for its cloud-based insurance platform that translates insurance parameters into real-time business insights with advanced analytic capabilities and actionable information," said Roi Agababa, CEO of Novidea. "We are excited about the partnership with IGP and their trust in our vision. The additional investment will enable Novidea to respond to the growing demand for our products, to accelerate our product roadmap, and to double-down on our global expansion."

"While innovative direct-to-consumer business models are making waves in the market and forcing carriers to adapt, the traditional insurance agency ecosystem is significant and growing, but still very conservative and relies primarily on software systems written 15-20 years ago, as well as manual work," added Assaf Harel, General Partner at IGP. "Novidea aims to lead the digitalization of the insurance distribution industry with an innovative cloud-based insurance platform that couples end-to-end management with actionable insights to enable customers to dramatically increase operational efficiencies and revenue and gain an unfair advantage in their respective markets."

Novidea was founded by Agababa and Rolan Shkolnik, who serves as Chief Architect. By consolidating front and back-office data and workflows, the solution can offer full visibility into the customer journey, as well as insights, to help increase profits, sales, and productivity. IGP manages more than $600 million in two funds and has invested in 18 companies since it was founded.