Opinion
While the fintech market is booming: this is the next growing post-Corona high-tech field
Although Covid-19 brought about increased interest in fintech, investors with a good nose for the next big thing should be closely watching the field of medical devices
The high-tech world's affair with the Covid-19 was undoubtedly tumultuous. As the crisis broke, the New York Times published a furious piece predicting a halting, if not the total drying up, of startup investments.

With global lockdowns and the total cessation of physical commercial activities, investors streamed to fintech startups offering online banking platforms, payment apps, internet-based loan offers, and a variety of online commercial solutions that became the dominant trading path.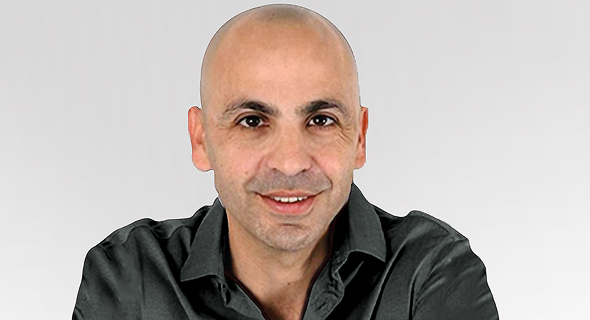 Aviv Antebi is the CEO and founder of Geomatrix Group. Photo: Aviv Antebi

Yes alongside growing interest in advanced financial systems and as the world is slowly returning to frontal transactions, investors seeking the next big thing in hi-tech should pay attention to the quietly growing field of medical devices.

According to a report recently published by the Medical Design & Outsourcing organization looking at the top 20 medical device companies, most have not just survived the Covid-19 pandemic but flourished with revenues ranging from moderate to significant growth. The report indicated that funds are available in this industry for developing and launching new solutions. The report data points to available funds in an industry that is on the search for new solutions, so what are they actually looking for? Here are the three main trends in post-corona medical device startups:

1. Medical device that due to the Corona crisis are now appealing to other branches

Face masks, disposable gloves, and hand sanitizers were once elements that had a limited market of hospitals, pharmaceutical companies, and medical faculties. The pandemic turned them into accessories of relevance to airport staff, public transport companies, public transportation companies, shopping malls, and even large-scale companies where office staff work in close proximity, or academic institutions thinking about "the day after Covid-19" and a return to frontal international conferences.

In this new reality all developments of medical devices which streamline the use in personal hygiene accessories are now interlinking with countless new markets. An excellent example is IGIN, a piece of smart machinery for automatically gloving hands with disposable gloves, that was launched in the past year. Solving the problem of external contamination of the glove when wearing it on, and reducing depreciation by some 40%, the developers initially aimed to appeal to the medical and food industry, but eventually, the product was featured at the Dubai International Technology Exhibition attracting broad global interest, for use in a diverse array of industries.

2. Developments enabling distance medical services

Crowding in hospitals is not a new problem yet it is expected to become more significant as life expectancy increases. Covid-19, however, made hospital overcrowding a national issue: populations most vulnerable to the virus such as the elderly, people with compromised immune systems or with a pre-existing condition, are visiting hospitals for ongoing maintenance and monitoring care, all the while putting them at risk not only of contracting a virus that could be fatal for them but of spreading it to others in their immediate environment.

The new situation strongly accelerated the demand for medical devices developed to simplify complex medical procedures in a way that allows patients to handle home care treatments independently without needing to physically attend the hospital. Here in Israel the device and app known as "Tyto" is well known. Produced by TytoCare which markets it to Clalit HMO clients locally, Tyto allows carrying out eight primary tests online, implemented by family physicians and pediatricians including ear tests, pulse, and even lung phlegm testing. In a global scope, attempts have been made to enable remote care and reduce hospital visits by shipping some devices such as hearing aids to patients' homes and instructing the patient how to set the devices up themselves. Another interesting development that was selected by UN and given a €1.2 million ($1.4 million) development grant is "LiberDi," a mobile dialysis device that simplifies peritoneal dialysis, enabling patients with kidney diseases to perform dialysis anywhere, within a relatively short amount of time (some 25 minutes compared to standard treatments that take several hours), and without the risks of infection which is one of the main problems in standard procedures.

3. A computerized diagnosis alerting doctors at early signs of illness

Preventative care is, in general, the future of the medicine world. The pandemic, however, exacerbated the need for equipment that can collect real-time data from patients. The field of medical devices presented a range of wearable developments which continuously collect patient data, monitoring deviations from the norm, automatically warn of future illness. Fitbit's wrist device, for example, monitors the wearer's quality of sleep in real-time giving clinicians and caregivers more insight into patients' lifestyles and conditions.

In the future, we can expect to see digital components embedded into every medical device, from blood-absorbing materials monitoring the amount of blood a patient has lost, which would assist in providing more precise dosages of blood infusions, to knee implants with built-in sensors to detect inflammation.