8200 Impact's accelerator program is now inviting applicants for its 7th cohort
The accelerator now includes two more tracks dedicated to Healthtech and Climate & Energy
8200 Impact, an acceleration program for tech startups that aim to solve significant social problems, has announced that the application process is now open for its 7th cohort, starting in October. The five-month program will accept 12-14 startups who will benefit from physical workshops, events, and meetups with entrepreneurs and professionals across a variety of domains. In a change from previous years, the accelerator is now actively seeking companies that operate in the Healthtech and Climate and Energy spaces.

"As the world is in the midst of fighting against Covid-19, there are two domains that will clearly be positively heightened in the Impact-tech ecosystem and they are Healthtech and ClimateTech," Chen Shmilo, the program's Managing Director told CTech. "This is the Impact-tech boom period, hence we've decided with our supporting partners to focus on these global challenges... We're looking for the new Impact-tech boomers that will disrupt different markets and enhance Israel's intention to become the Impact-tech nation."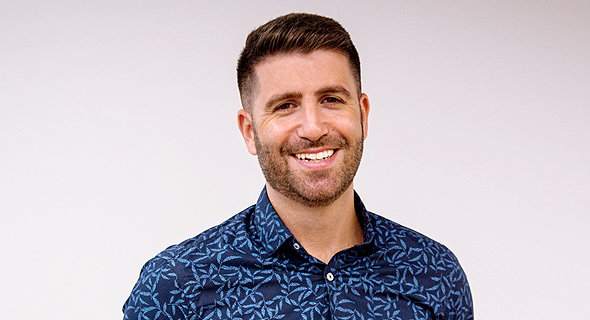 8200 Impact's Managing Director, Chen Shmilo: Photo: Yali Telem

8200 Impact will also keep supporting other Impact-tech startups in other domains as it has in previous cohorts, such as the Accessibility Track for assistive technology entrepreneurs in partnership with Bank Hapoalim. The accelerator program is designed for startups that are developing advanced technological solutions for significant social or environmental challenges, those that demonstrate high growth potential, and is open to those who are not part of the 8200 Alumni.

To date, alumni companies from 8200 Impact have raised more than $58 million and created more than 160 jobs. Prominent alumni members include Voiceitt, Sensi.ai, and bubble. The program is supported by a variety of companies and organizations, including Partner Israel, ICL, Naschitz-Brandes-Amir, Amdocs, Bank Hapoalim, Nefesh B'Nefesh, Tel Aviv Municipality, UJA Federation New York, Harel Insurance, MFI Initiative, IMed TLV, and Doral Energy.

The deadline for applicants is August 3, 2021.