Interview
For Unic-Tech, a small slice of the pie is still a billion-dollar play
The fund only operates in the unicorn space, but the market holds a trillion-dollar opportunity
"In 2013, eight years ago, there were only 39 companies that could be classified as rare unicorns," explained Unic-Tech CEO Avi Geffen. "Only 39. As of two weeks ago, the last report I read, there are 728 unicorns, which means the numbers are growing every quarter and the numbers are large."

For Unic-Tech, this is a big deal. The Israeli VC fund is a publicly-traded partnership between Together Investments and The Elephant specializing in investing in shares of unicorns, the status given to companies that are valued at more than one billion dollars. As Geffen told CTech, the global number of unicorns is growing every quarter making it easier than ever to make a big buck from those with shares looking to sell.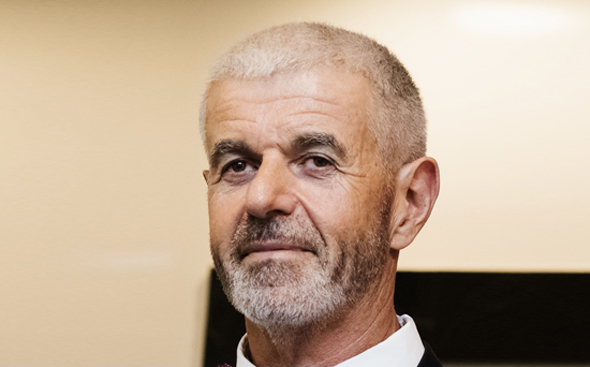 Unic-Tech CEO Avi Geffen. Photo: PR

"The value of those 728 companies is more than $2.5 trillion, let's assume that only 10% of the shares of every company are potentially sold," Geffen explained. "There are, let's say, 10% of the shares by C-Level and employees and potentially they might sell all or part of their shares. This means $250 billion potentially, but let's reduce it to $100 billion potential shares that will be sold every year. These are still huge numbers."

Out of the 728 global unicorns, Geffen told CTech that around half of them are based in the U.S. Israel, which has the largest number of startups per capita, can boast 60 unicorns - just under 10% of the total amount. The others belong to countries in Europe and Asia. More are joining the club, meaning that Geffen and his team will have more companies, technologies, and regions to play with in the future.

"I think that first of all, we see a huge inflow with a lot of opportunities, and they keep coming." he continued. "This is what's interesting - they keep coming. New companies, new sectors, and new opportunities amaze me every other week. I think it has great potential."

Unic-Tech is currently trading on the Tel Aviv Stock Exchange and raising NIS 26.5 million (approximately $8.15 million). Its management includes Shuki Cohen Sharet, who is the founder and Chairman of Together; Vice-Chairman Chaim Schiff, who is the Co-Founder and Co-CEO of The Elephant; and the CEO, Avi Geffen.

Unic-Tech is fairly agnostic in its approach to which companies it looks at for the selling and purchasing of shares. While diversifying the portfolio of its nine companies, it does so because it cannot predict future industries that might be a success in 5, 6, or 10 years. Even though only one of its portfolio companies is Israeli, it doesn't mean Unic-Tech is neglecting the Startup Nation and some of the crazy money that's been pumped into it.

"The success of Israeli companies, and it's a huge success, I think it's attractive for investors abroad looking into Israeli companies, Israeli environments, and trying to identify the new potential unicorns," Geffen said. "It's not new that Israel is attractive to technology investors from all over the world. I think it will continue, (it's) no bubble."

What about the skeptics of the power of the Israeli tech scene? "I don't think it's a bubble and for most of the companies, there is a good reason for the value that they get. I think for the last five years they've been concerned, but the proof is in the pudding," he concluded.