Taboola acquiring Connexity for $800 million in record deal for Israeli company
"Amazon has millions of merchants, but merchants mainly have Amazon. That changes today," said Taboola CEO Adam Singolda
Digital advertising platform Taboola announced on Friday that it is acquiring U.S. company Connexity from Symphony Technology Group for approximately $800 million. Connexity is one of the largest independent e-Commerce media platforms in the open web, serving over 1,600 direct merchants, and 6,000 publishers.

Comverse Technology is the only Israeli company to make a more pricy acquisition, however, its purchase of Boston Technology for $843 million in 1997 was mainly in stock.

Taboola, on the other hand, plans to finance the transaction of Connexity with approximately $260 million from cash on hand, $300 million from committed debt financing and approximately $240 million through the issuance of ordinary shares to the seller. The company expects the transaction to close in the third quarter of 2021, subject to receipt of regulatory approvals.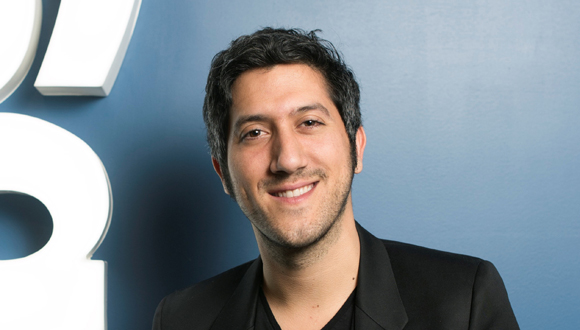 Taboola CEO and co-founder Adam Singolda. Photo: Courtesy

Taboola went public on June 30 through a merger with ION Asset Managment's special-purpose acquisition company (SPAC) ION Acquisition Corp 1 Ltd. Its shares surged at the opening of trading on Friday, giving the company a market cap of over $2.5 billion.

"We're so excited to welcome the Connexity team to our Taboola family, today is a big day," said Adam Singolda, CEO and founder of Taboola. "The rise of social commerce proves the value of commerce alongside content, and with Connexity, Taboola is primed to bring this value to the open web. e-Commerce is the future of the open web, consumers will be buying outside of Amazon, on publishers' sites next to trusted editorial content a lot more than they are today. Amazon has millions of merchants, but merchants mainly have Amazon. That changes today. Combining Taboola and Connexity's technologies is one step forward in creating an alternative to walled gardens."

This acquisition creates a company with ex-TAC Gross profit of over $500 million, and approximately $185 million of adjusted EBITDA over the twelve months ended March 31, 2021.

Connexity's core technology powers customer acquisition for leading merchants including Walmart, Wayfair, Skechers, Macy's, eBay and Otto. Connexity reaches more than 100 million unique shoppers per month, via relationships with premium publishers including Condé Nast, DotDash, Hearst, Vox Media, Meredith, and News Corp Australia. In addition, Connexity allows publishers to seamlessly integrate more than 750 million product offers on their websites, providing a significant revenue stream.

The acquisition of Connexity aligns with Taboola's "Recommend Anything" growth strategy to introduce new types of recommendations and enter new segments, while leveraging its significant scale and recommendations platform to deliver even greater value to its 9,000 digital property partners, 13,000 direct advertisers and 500 million daily active users.

"Today, our vision of helping brands easily connect with customers and helping publishers grow gets supercharged with Taboola," said Bill Glass, CEO of Connexity. "This is a shared vision for both companies, which makes this deal a natural fit and a huge win for both of our customer sets. I want to thank all of the team members as well as our loyal customers and partners who have helped Connexity pioneer its space and grow over the past 20 years."

The deal represents Taboola's fifth acquisition and adds over 200 people to their team, bringing the number of total employees to approximately 1,600. Bill Glass, Connexity CEO, and the Connexity management team will lead the newly formed business unit at Taboola.

Connexity generated $158 million of revenue, $63 million of ex-TAC Gross profit and $28 million of Adjusted EBITDA in 2019, growing to $176 million of revenue, $78 million of ex-TAC Gross profit and $38 million of Adjusted EBITDA in 2020, driven by expansion of its merchant customer base, as well as the successful integration of Skimlinks' market-leading commerce content technologies.