GEOX to produce three-dimensional mapping of 18 million buildings in Australia
The Israeli startup, which reached an agreement with the Australian government company Geoscape, will apply its AI technology to aerial photographs and provide valuable information
The Israeli startup company GEOX has signed an agreement with Geoscape, the Australian government company, that includes a full three-dimensional mapping of 18 million buildings across Australia, based on aerial photographs.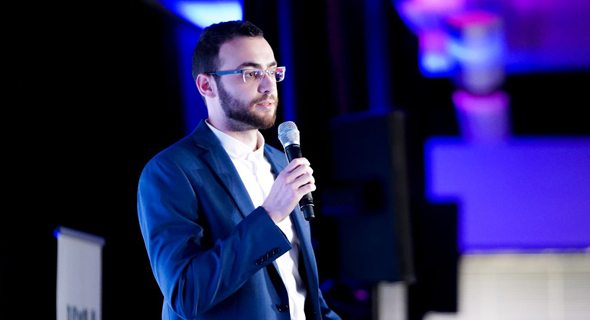 Itzik Lavie, co-founder and CEO of GEOX Photo: GEOX

GEOX, which has received investments from the likes of public R&D partnership Sure-Tech, will produce the mapping using its artificial intelligence technology and patent-protected algorithms. The end result will help to study different features on each of the buildings and provides valuable information for insurance companies, banks, investors, solar energy providers, cellular companies, according to the company. GEOX explained that the data will assist many companies operating in the Australian market and will save the need for in-person surveyors.

The extensive project will be carried out in stages, starting with major cities like Sydney and Melbourne, and will continue in other communities across the continent. The initial mapping will take several months and then the system will be regularly updated with new aerial photographs.

Itzik Lavie, co-founder and CEO of GEOX stated that "This is one of the most extensive and advanced projects in the world in terms of in-depth mapping of a country's residential buildings. The data provided by our technology gives important and necessary information to insurance companies." He added that "this is a significant leap forward compared to the technologies used so far in Australia. The agreement is expected to generate cumulative revenues of approximately $15 million for the company over the next five years."

"We are pleased that Sure-Tech's strategy to invest in attractively valued companies that are, from a business standpoint, are about to break through, is proving itself," Ran Tzror, CEO of the public R&D partnership Sure-Tech, one of the investors of GEOX stated. "We hope to see further significant developments in all of our companies, along with other attractive investments that we will make".

GEOX was founded in 2018 by its CEO Lavie, CTO Eli Lavie, and Guy Atar, the company's Business Development Manager. It employs 24 people, 15 of them at the R&D center in Israel, and is in the process of expanding and hiring new employees.