Check Point surpasses market forecasts for Q2, recording $217 million profit
The Israeli cybersecurity company's revenue was up 4% year over year to $526 million, with its cash balance reaching $4 billion. "We've seen a 93% increase in ransomware attacks, as Gen V attacks are now the new norm," said CEO Gil Shwed
Check Point once again surpassed market forecasts, reporting 2021 second-quarter figures that indicate the Israeli cybersecurity giant is continuing to grow at a moderate rate.

The company recorded revenue of $526 million compared to $506 million in the second quarter of 2020, a 4% increase year over year. Its non-GAAP Operating Income reached $257 million compared to $253 million in the second quarter of last year, while its non-GAAP Net Income dropped slightly year over year to $217 million compared to $225 million in 2020. Check Point's cash balance stands at a staggering $4 billion.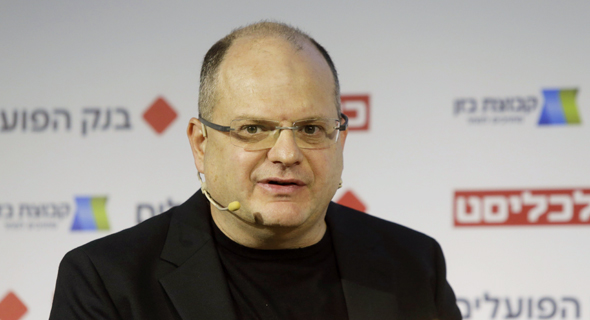 Check Point CEO Gil Shwed. Photo: Amit Shaal

"We had a good second quarter. Strong execution drove double-digit growth across CloudGuard and Harmony, and triple-digit growth in Infinity platform sales. Overall we grew our security subscription revenues by 12%," said Gil Shwed, Founder and CEO of Check Point. "We've seen a 93% increase in ransomware attacks, as Gen V attacks are now the new norm. We believe organizations can stop the next cyber pandemic by adopting a prevention-first approach to security across the network, cloud, and remote users."

According to updated data by Check Point Research (CPR) the average number of ransomware attacks each week increased by 20% in the last two months, 41% in the last six months, and 93% in the last 12 months. "The recent attack on a U.S. pipeline is confirmation that the acceleration in sophisticated ransomware attacks is continuing. Following this attack, Check Point Research warned of a new ransomware threat called Triple Extortion," Check Point wrote.