Atera raises $77 million at $500 million valuation
The Israeli company, which developed a platform for managing and preventing malfunctions in business computer systems, has raised about $100 million to date
Israeli IT-management company Atera, which developed a platform for remote managing and monitoring organizations' systems, has raised $77 million in its Series B round. The current round also includes the purchase of founder and employee shares, with an estimated $20 million of the round going towards secondary deals.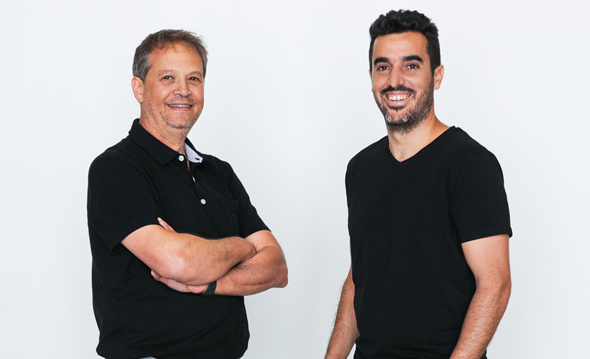 Gil Pekelman (left) and Oshri Moyal, Atera co-founders Photo: Gili Levinson

The current round was led by the American investment fund General Atlantic and also included existing investors K1. To date, the company has raised a total of around $100 million. Atera was valued at half a billion dollars in its latest round, a significant rise from its valuation of $110 million in the previous round.

Atera developed a platform for managing and preventing malfunctions in business computer systems, thus providing a solution for service providers as well as internal corporate IT teams. The management platform it has developed analyzes more than 40,000 data points per second and enables IT people to proactively prevent malfunctions in the organization.

"In the past year we have experienced a growing demand due to the significant changes in the methods and behavior of companies and businesses around the world. Companies' transition to a hybrid work model must include advanced IT management solutions," said Gil Pekelman, CEO and co-founder of Atera.

Gary Reiner, Operating Partner at General Atlantic, added, "Atera is a high-growth company whose suite of tech-driven tools is built upon modern, agile architecture, enabling companies both large and small to approach the new world of work intuitively and efficiently."

Atera was founded in 2010 by CEO Gil Pekelman and CTO Oshri Moyal and has more than 7,000 paying customers in 90 countries, from the Maldives through Europe to the U.S., which serves as the company's main market. Atera has 110 employees, 90 of which are based in Israel.