British firm CBG joins medical device incubator MEDX Xelerator with $20 million investment
"The global epidemic has sharpened the need to develop advanced medical technologies with emphasis on preference for remote care, minimal contact care or home hospitalization," said Vincent Tchenguiz, owner of CBG
Israeli-based medical device incubator MEDX Xelerator has announced that the British investment firm Consensus Business Group (CBG), owned by entrepreneur Vincent Tchenguiz, is joining the incubator as a partner. CBG, which will invest $20 million in the incubator, will join the current investors: Boston Scientific, MEDX Ventures Group, Intellectual Ventures and Sheba Medical Center.

"The global epidemic has sharpened the need to develop advanced medical technologies with emphasis on preference for remote care, minimal contact care or home hospitalization," said Vincent Tchenguiz, owner of CBG Investment Company. "Identifying opportunities for development of innovative solutions will help improve patients' health, while addressing other needs of the healthcare system. Joining the MEDX incubator will add an important tier to CBG's portfolio."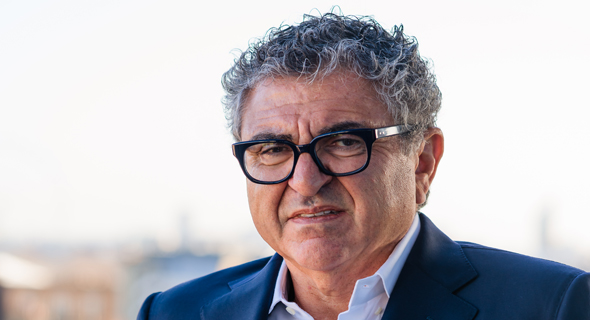 Vinvent Tchenguiz. Photo: Rohit Gautam

MEDX Xelerator was formed as an initiative of Boston Scientific, MEDX Ventures Group, and Sheba Medical Center. Operating under the auspices of the Israel Innovation Authority, MEDX Xelerator leverages the healthcare expertise and industry experience of its team with the industry leading insights of its partners to nurture its portfolio companies. MEDX's portfolio companies include Append Medical, Exero Medical, PatenSee, Swift Duct, Dimoveo and Synchrony.

"Adding CBG as a partner is a major step for us and provides an opportunity for new collaborations and expanding our global network," said Shai Policker, CEO of MEDX Xelerator. "This step will also expand our resources and accelerate our portfolio commercialization activities."

CBG is a British investment group with an international investment portfolio in various areas such as pharma, biotech, MedTech, cleantech, real estate and more. CBG has an investment portfolio of approximately $700 million worldwide. In Israel, the group has invested over $500 million in areas such as life sciences, cyber, and technologies that face the challenges of climate change, reducing carbon emissions and minimizing environmental impact.