Interview
Saving lives one smartwatch at a time
CardiacSense's smartwatches monitor heart rates and arrhythmias. Its next project? Preventing the next heart attack
These days technology can monitor people's health without being invasive. From stress levels to burned calories to sleep patterns, smartwatches and apps can help keep people in shape or keep track of hazardous health syndromes. Israeli medical device startup CardiacSense has taken that one step further. It has engineered a smartwatch that helps monitor patients' heart rates and oxygen levels for those with heart arrhythmias, or abnormal heart rates. And its next project will go where no other smartwatch has gone before: using data to predict the chances of a person's next heart attack.

CardiacSense was one of the 44 Israeli experiments chosen by the Israeli Science and Technology Ministry's proposal to be sent and tested out in space, but has since pulled out of the endeavor citing a large amount of funds necessary to participate.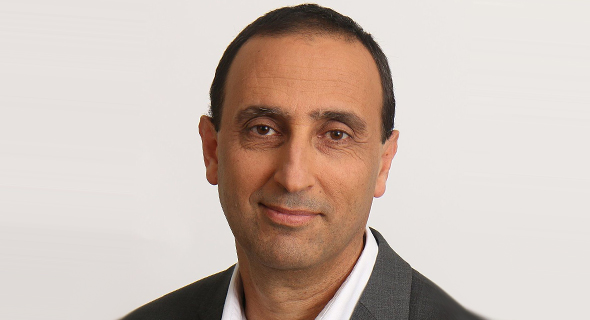 CardiacSense CEO Eldad Shemesh. Photo: Miki Ben-Ari Mizrahi

Next month, the company will ship out its first devices around the world, ahead of its upcoming initial public offering on the Tel Aviv Stock Exchange at the end of the year. Its smartwatch is equipped with special sensors that make it superior to other offerings on the market such as Apple Watches in terms of monitoring heart rates for those with heart arrythmias.

"Our watch can replace billion dollar devices that are implanted under the skin and are invasive," CardiacSense CEO Eldad Shemesh told CTech in an interview, noting that the device has already obtained CE, or European regulatory clearance, and has plans to receive U.S. FDA approval by the first quarter of 2022.

More than just a smartwatch

The company is also marketing its device to chronic patients who suffer from heart conditions or COPD, since the cost of rehospitalization is quite high. "We want to be able to detect early signs of deterioration, so they can be treated at home and save on the costs of hospitalization," he said. Those costs could skyrocket up to millions of dollars, plunging many into debt. "Our watch is equipped to monitor a patient from home and its sensors are on par with those in hospitals. The only difference is instead of spending millions on hospitalization, patients would spend a few hundred dollars on a smartwatch that can do the same thing."

The problem all started when Shemesh, a retired Israeli Air Force colonel, noticed he had chest issues while jogging, and his doctor recommended he opt for swimming instead. At the beginning, he and his partners focused on creating a sports or recreation smartwatch that could track laps, breathing rate, heart rate, and more, and then stumbled across the medical-grade smartwatch market. "We realized that is where accuracy is important, not necessarily in the sports or leisure segments, so we made a shift," he said. CardiacSense developed high-quality, patented sensors that have the same accuracy as unwieldy, costly hospital equipment.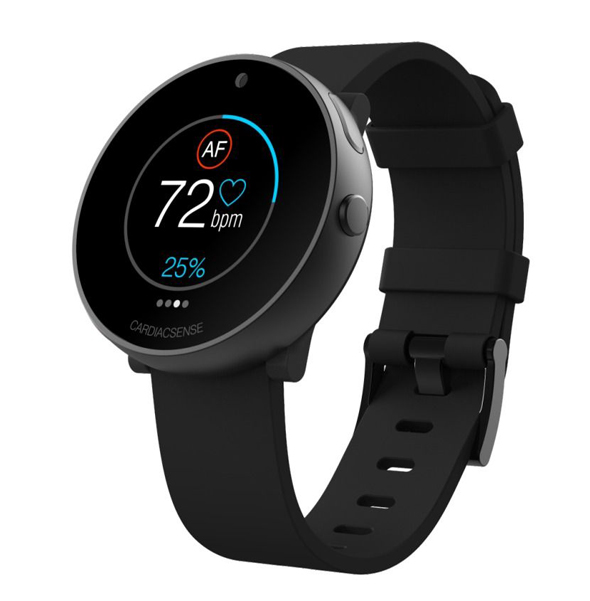 CardiacSense's smartwatch. Photo: CardiacSense

Currently, there are no devices that can accurately monitor respiratory rates at home, and long-term hospitalizations are expensive or their devices are uncomfortable to patients. In addition, CardiacSense's offering can replace medical-grade respiratory-measuring equipment in terms of accuracy such as the finger oximeter, blood pressure armbands, and more. And to keep it in line with today's fast-paced technology, the watch collects and sends all the data wirelessly to the hospital's electronic medical record systems or databases for further analysis.

"Our sensors are medical-grade, and that gives us a unique edge over our competitors," Eldad said. "When trying to detect heartbeat disorders, sensors pick up each and every single heartbeat." Hospital-grade wearable equipment is unwieldy and uncomfortable and can only be worn for a few days at a time, but people need a longer-term solution. To answer that quandary, CardiacSense's watch has an optical PPG sensor that can differentiate between finger movements and heart contractions, which even the Apple Watch cannot do.

Eldad cited a trial conducted by Mayo Clinic where Apple Watch-wearing patients were alerted by their devices that they had abnormal heart palpitations, but the Apple version was wrong 85% of the time since its sensors misinterpreted some of the signaling. "Our sensors can tell you whether the palpitation originated in the heart or not, and this is what gave us 99.5% accuracy, while the Apple Watch only has around 15%. They aren't medical-grade like our device is," he added.

Predicting the next heart attack

CardiacSense's watch is medical-grade, meaning that it can do more than just tell you the time or predict your heart rate. It is even working on a next-generation database, which aside from helping monitor patients' heart conditions, will help regular people predict the chances of going into cardiac arrest or having a heart attack.

The company's next goal is to prevent the next heart attack, and Eldad mentioned that he recommends everyone over the age of 40 wear a medical-grade smartwatch.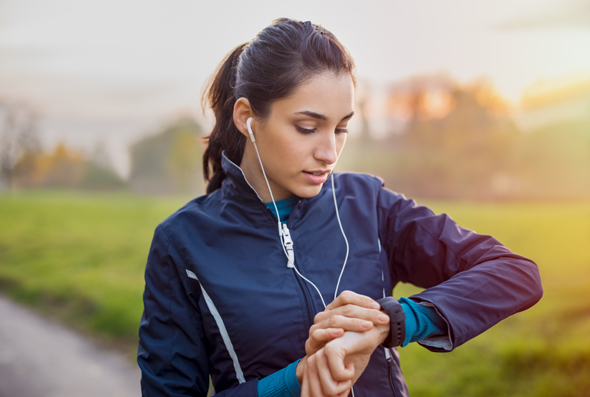 Aside from monitoring heart rate, the company hopes its watch can help people predict their chances of a heart attack. Photo: Shutterstock

"Cardiac arrest kills 400,000 people annually in the U.S. Our watch can detect the signals prior to cardiac arrest, and it could save peoples lives," he said and recalled popular Israeli war correspondent Roni Daniel, who died this week in Israel from cardiac arrest.

The company plans to have 200,000 users by the end of next year, which will enable it to collect data and create a whole new list of capabilities, including providing users with their percentages of getting strokes, heart attacks, etc.

Going public

In February, the company announced that it has plans to go public, and is focused on raising $28 million at a $140 million valuation. Eldad confirmed that the company is planning on completing an initial public offering (IPO) in the fourth quarter of 2021.

"It's far easier to do an IPO when we have already released our devices and have income. Underwriters have told us that often companies make big promises but fail to deliver, but in our case it will be much easier to convince investors to invest in CardiacSense after we already have products on the market."

While the company is Israel-based in northern seaside-town Caesarea, it plans on opening up an overseas office perhaps in Asia, where its strategic partners are located. When asked whether he was worried about partnering with a country like China, which is notorious for sharing user information, he remained unconcerned. "There are plenty of laws about sharing medical data, such as HIPPA in the U.S. and the GDPR restrictions in Europe, so I'm not worried about that."