MyHeritage to acquire 90% of French company Filae for over $35 million
This marks the 12th acquisition by the Israel-based genealogy company, which was acquired itself for $600 million by U.S. private equity giant Francisco Partners earlier this year
Israel-based genealogy company MyHeritage announced on Monday that it has signed agreements to acquire 90.91% of the share capital of Filae, a leading family history service in France, for over $35 million. The acquisition will be made via TreeHouse Junior Limited, a parent company in the MyHeritage group.

MyHeritage was acquired by U.S. private equity giant Francisco Partners in a deal valued at $600 million in February of this year.

"As we did when we acquired Geni.com eight years ago, our plan is to maintain Filae's independence and existing team, and strengthen it," said Gilad Japhet, Founder and CEO of MyHeritage. "French genealogists have much to gain from this combination, which brings together MyHeritage's resources, its powerful matching technologies, and Filae's extensive historical archives and its expertise in French genealogy. The acquisition of Filae is a significant step for MyHeritage that builds on a longstanding relationship of trust and mutual respect."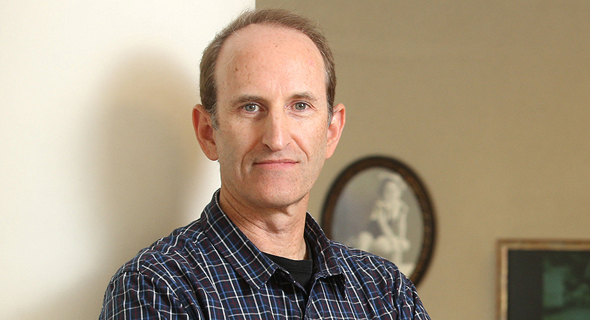 MyHeritage CEO Gilad Japhet. Photo: Orel Cohen

This marks the 12th acquisition by MyHeritage and reinforces the company's position as the leading family history service in Europe.

Under the terms of the agreements, MyHeritage acquired all shares of Filae held by Geneanet and Trudaine Participations, and shares of the founders and historical shareholders of Filae, including its founder and CEO Toussaint Roze.

Founded in 1994, formerly known as NotreFamille.com and Genealogie.com and renamed Filae.com in 2016, the company is dedicated to making genealogical research easier and more accessible through innovative technologies and exclusive collections of digitized and transcribed historical records from France.

Following the acquisition, the exclusive historical record collections housed on Filae will be made accessible to MyHeritage users, creating new opportunities for genealogical discoveries for individuals around the world with French roots. MyHeritage's resources and technologies will enable Filae to accelerate the digitization and indexing of additional historical record collections, which will be made accessible to users of both platforms. Filae will remain a French company based in Paris and will continue to operate autonomously. Its founder, Toussaint Roze, will continue to manage the company and its operations will continue uninterrupted.

"We sought to accelerate our growth and recognized the incredible opportunity before us," said Toussaint Roze, Founder and CEO of Filae. "MyHeritage has unparalleled experience, technological expertise, and an excellent reputation, and we are confident that by combining our respective strengths, Filae will experience strong growth that will enrich the family history resources for anyone of French descent."

Since its inception, MyHeritage has raised $49 million in five rounds of financing, the last of which took place in 2012, after which the company turned profitable. The company's investors have included private investors Yuval Rakavy and Aviv Raiz, who invested in the company in 2005 and have continued to support it ever since, as well as Accel, Index Ventures, and Bessemer Venture Partners.

MyHeritage has invested heavily in developing technologies designed to help users make breakthrough discoveries in their family history research. The company amassed an extensive database of 13 billion historical records, including exclusive collections from many countries. The platform's many features include world-class tools for colorizing and enhancing historical photos that are based on artificial intelligence.