Traffic management startup Waycare acquired for $61 million by Rekor Systems
The Israeli company has developed a solution that uses AI to aggregate and process data from various sources to help government agencies with crash prediction, congestion detection, as well as incident management and identification
Israeli startup Waycare Technologies has been acquired for $61 million by U.S. company Rekor Systems. Founded in 2016, Waycare has developed a solution that uses artificial intelligence (AI) to aggregate and process data from various sources to help government agencies with crash prediction, congestion detection, as well as incident management and identification. Waycare collates data from transportation agencies' existing infrastructure, which is then synthesized with additional data from mobile apps, connected vehicles, weather analysis and event management systems. AI algorithms ingest and process this information to produce actionable insights and predictions.

Rekor, which is traded on Nasdaq and has a market cap of $330 million as of Monday, provides a comprehensive, continuous and real-time roadway intelligence, leveraging AI, machine learning and holistic data to provide actionable insights.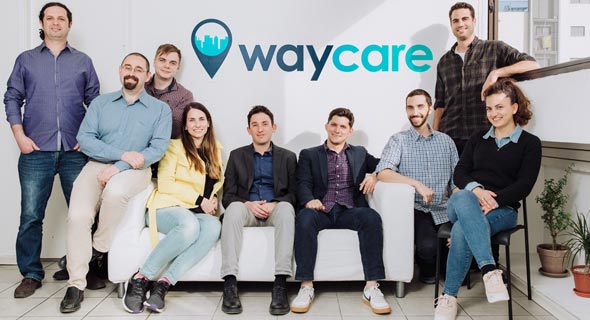 Waycare team. Photo: Yoav Picherski

"We are very excited about the opportunity to become a part of Rekor Systems," said Noam Maital, CEO and co-founder of Waycare. "Both companies were on an incredible journey building the infrastructure for smart cities which will benefit generations to come. By joining Rekor, we now have access to real-time roadway optical sensors, innovative software and enhanced data. Rekor is uniquely positioned to become a leading force in data aggregation and analysis for roadway intelligence."

Rekor said that it expects Waycare's operations to enhance its recurring revenue base, as well as contribute to its pipeline.

"Intelligent infrastructure is the foundation upon which smart cities are built," said Robert A. Berman, President and CEO of Rekor. "By joining forces with Waycare, we are able to capitalize on an exceptional growth prospect. We are just beginning to scratch the surface of a market that has significant potential. Growth in world population, continued urbanization, a focus on sustainable development and a push to improve the lives and safety of people living in communities and cities worldwide are placing substantial challenges on both governmental and business entities.

"Waycare is a rare asset as it already has an established and growing customer base, favorable relationships with third-party data providers that would take years to replicate and a highly talented management team. Waycare's existing team will be joining the Rekor family and Waycare will be fully integrated into Rekor," Berman continued. "With the addition of Waycare, we are well positioned to achieve additional inorganic growth in a fragmented industry."

Adv. Guy Lachmann, Uri Nesher and Iyar Aviram of Pearl Cohen law firm acted as counsel for Waycare on this transaction. Rekor Systems was represented by Yaniv Aronowich, Tamar Krongrad and Sapir Atal from Tadmor Levy & Co.