Opinion
Seven tips for the new flexible work model
"The new world of work has arrived and there is no point in ignoring it," writes Hibob CEO Ronni Zehavi
The conversation about changing the work model and transitioning to flexible work that combines working from home and working flexible hours started long before the Covid-19 pandemic. However, a flexible working arrangement was considered a privilege that was given only to a few.
The Covid-19 pandemic and the various lockdowns enhanced the understanding that the rigid work model according to which everyone comes to the office five days a week from 9 to 6 together, is not appropriate anymore and a more flexible model that combines work from home, remote work, and hybrid work (remotely and on premise) is much more likely to support employee health, productivity, and company growth. Especially during times of uncertainty when face to face meetings were not feasible due to health concerns, travel was stopped, airports were closed and all conferences became virtual. The work model that was required to continue operations throughout the pandemic, proved to be productive, convenient and became the new normal way of working.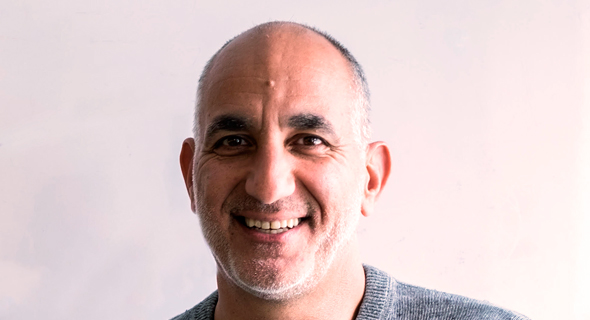 Ronni Zehavi. Photo: Rotem Lahav
At Hibob, a global company whose employees work from several sites, many teams have team members that cannot meet face to face regularly since they live in different cities and countries. We needed to transfer to working from home or working in a hybrid manner on top of working with a global team. The change was strategic and required getting organized the right way. We realized the pros outweigh the cons and we have our results to prove it.
Ongoing research Hibob conducts about the changes and developments in the workplace found that without a doubt employees prefer a flexible work model that includes hybrid work, remote work, flexible hours and it is also clear that many companies will not be able to go back to the rigid pre-Covid work model.
Our research also shows that over a third of employees claim that if their company requires them to work from the office five days a week in a rigid way, it will be more than likely that they will quit their jobs. Most respondents believe that a flexible hybrid model will allow flexible hours, a better work-life balance, decrease the number of hours commuting, and decrease the cost of travel.
In addition to the benefits of flexibility and productivity of the hybrid work models, there are challenges that require adjustment by employees and managers alike.
Ongoing communications need to be initiated, new work processes need to be created, and several tech tools like our platform, bob, for connection between employees, task management and collaboration need to be part of the investment to make things work. After 18 months of hybrid work and many fascinating discussions with HR leaders around the world, who have been practicing hybrid work as well, here are seven tips for the new flexible work model.
1. Internal communications were and are the most important element in the company's processes. It is important to continue and build communication patterns such as daily management meetings, weekly team meetings, monthly department meetings, and global all-hands meetings. It is important to continue to share information in a clear and transparent way about the state of the company, and its challenges in order to be transparent and build trust, understanding, and commitment by all. These communications decrease the unknown, and increase the connection between team members, and make people feel closer to each other even if they are far apart physically. It is also important to celebrate success and wins and at Hibob we celebrate with KUDOS and SHOUTOUT posts that are given to employees in team meetings and in company gatherings.
2. Teamwork - teams are built on the feeling of connectedness between members of the team. It is challenging to build a team that does not meet each other face to face at all. In order to overcome these challenges and create connectedness even from remote locations, we learned that goal setting and clear tasks are critical. Regular updates and management updates with formal and informal settings will allow for "small-talk" even during video calls. This mode of operations creates support and joint clear goals and a feeling of belonging. It is important to strengthen connections and trust among team members through personal relationships and common goals.
3. Mangers, managers, managers - we understood they were the most significant for successful work methods.and in order for hybrid work to succeed. We created several management forums to provide knowledge and tools for remote management, team building, and project and task management.
4. The importance of having the right tech-stack - tech solutions can help manage company communications, projects, and tasks. Using various modules we implement in bob, we improved the conversation and the transfer of information and we gave managers and employees tools to complete their work. Our platform connects the teams overcoming remote locations and physical distancing and keeps everyone connected. Messages published on bob became social information known to all at Hibob, a real company social network.
5. Remote recruiting and onboarding - This is possible but requires focus and an understanding that processes need to be aligned for remote work. We needed to recruit quickly but we also needed new recruits to meet the team, and get acquainted with the company culture. We needed to replace the informal physical interactions on-site. With bob we created an onboarding process that helps onboard new employees, makes the process friendlier and more accessible. It was important to transfer the information in an organized way but it was not less important to connect them to company culture. Our customer globally also implemented a remote onboarding process on bob.
6. Support and resilience - it is important to maintain and increase the investment of tools and support to employees to take care of their wellbeing. We supplied applications like Headspace, presentations about creating mental strength, mindfulness, and help to develop work-life balance. We actively encouraged employees to take time off and relax. In the new flexible work model, when employees are working from home most of the time, it is important to validate that the mental support is there to help them with the accumulating challenges we had to deal with during the pandemic.
7. Trust - remote work and working from home is based on trust and on changing to evaluate people's work based on their productivity and deliverables and not based on the time you see them in the office. It is also clear that flexible work includes flexible hours, days, and location of work. This increases dedication and task completion even during challenging times. We learned that when we trust our employees, it is very rewarding to all.
It has only been 18 months since the flexible hybrid work model became a reality, and it is probable that things may change in the future but especially now, when the Israeli high-tech is desperately in need of more people to recruit, I believe that companies that will adapt themselves to the new world of work and allow for innovative flexible work, will benefit from increased productivity and results together with a better employee experience and job satisfaction and the willingness to join these companies will be greater. The new world of work has arrived and there is no point in ignoring it.
Ronni Zehavi is the CEO of Hibob