CropX acquires Dutch Dacom Farm Intelligence
The agrotech company will benefit from Dacom's 2.7 million acres and agricultural database it accumulated over decades. CropX CEO: Dacom has been the missing piece in our platform's puzzle
The Israeli agrotech company CropX announced the acquisition of the Dutch company Dacom Farm Intelligence Tuesday. Dacom has developed a platform for managing distributing pesticides and protecting crops from diseases and pests. The deal, which included both shares and cash, is estimated at tens of millions of shekels.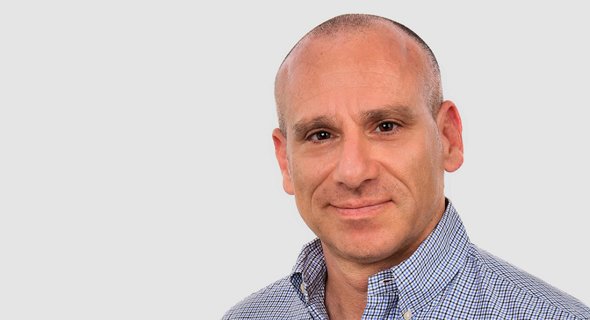 CropX CEO Tomer Tzach Photo: Ronit Paz

The acquisition gives CropX a significant foothold throughout Europe. Dacom currently manages 2.7 million acres and owns an agricultural database that it has accumulated over 20 years from farms across Europe. Dacom has over 3,000 customers in 40 different countries. Furthermore, CorpX will benefit from hardware assets such as weather stations and ground sensors.

CropX has developed technologies for optimizing agriculture and crops management based on data collected from ground sensors, combined with cloud analysis systems.

The Dacom acquisition is CropX's third acquisition in just 18 months, after acquiring CropMetrics from Nebraska and ReGen from New Zealand. CropsX currently has offices in four different continents, and it will absorb Dakom's 30 employees, including software and hardware engineers.

CropX, which was founded in 2015, will employ 75 workers after the acquisition: 25 of them in Israel and 50 others in the U.S., Europe, Australia, Mexico, and New Zealand. The company plans to recruit additional employees to support its growth challenges. Investors in CropX include prominent names such as former CEO of Google Eric Schmidt's Innovation Endeavors fund, OurCrowd, Finistere Ventures, and Greensoil Investments.

Tomer Tzach, CEO of CropX, said that "Dacom, which provides solutions for spray management and plant protection, has been the missing piece in our platform's puzzle. This acquisition makes CropX a global leader in high-tech, with the most advanced platform in the world for managing agricultural areas, and now includes irrigation management, fertilization management, spray management, and automation."

He also added that "this is the third acquisition we have made since the beginning of 2020 and it supports our vision to provide farmers around the world with the most comprehensive and advanced management platform. We are now adding to our platform a stable anchor in Europe and data collected over two full decades that will be processed by our machine learning engines and provide new capabilities for plant protection from pests. "