Israel's Zebra Medical acquired by Nanox for just $200 million
Zebra was founded in 2014 and was one of the pioneers in the sector of AI-based medical imaging analytics but struggled to translate its technology into sales
Zebra Medical Vision, which was considered a great promise in its field, announced on Tuesday that it has been acquired by fellow Israeli company Nanox in a deal worth just $200 million.
Zebra Medical was acquired for a total of $100 million upfront, and up to another $100 million tied to achievement of specific milestones, all to be paid in Nanox shares. Zebra was founded in 2014 and was one of the pioneers in the sector of AI-based medical imaging analytics. Zebra has 7 FDA-cleared and 10 CE-marked AI solutions for medical imaging. Nanox was founded by Ran Poliakine in 2012 and has a market cap of $1.43 billion, completing its Nasdaq IPO one year ago.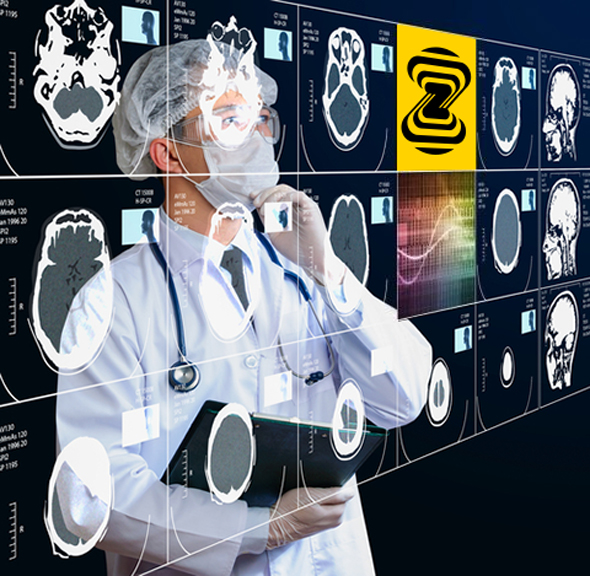 Zebra Medical. Photo: Zebra Medical
Zebra was considered to be a pioneer in the AI medical imaging space when it first started out. It raised $30 million in a Series C funding round in 2018 at a company valuation of $500 million, according to IVC. However, it must have experienced a difficult period since. In May of this year, it announced that it was replacing its second CEO within a year and said that it was firing 15% of its workforce while assessing the direction in which it was heading, likely as it struggled to translate its technology to sales.
Zebra Medical raised more than $53 million in total. It is funded by leading healthtech companies, including Khosla Ventures, Marc Benioff, Intermountain Investment Fund, OurCrowd Qure, Aurum, aMoon, Nvidia, and Johnson & Johnson.
"Zebra Medical Vision has always operated with the goal of expanding the use of AI in medical imaging to improve health outcomes for patients worldwide," says Zohar Elhanani, CEO of Zebra Medical Vision. "At this time, we understand that that vision is best served by joining forces with a trusted partner with the means to boost our capabilities and propel population health, powered by AI, to the next level."
Nanox represented by Advs. Ian Rostovsky and Ido Hazan of Amit, Pollak, Matalon & Co law firm.