Zebra Medical Vision partners with Canon Medical Systems USA
The automated imaging analysis technology can help clinicians provide faster and more accurate diagnoses
Israel-based Zebra Medical Vision has partnered with American radiology system distributor, Canon Medical Systems USA, Inc. The partnership will expand Zebra's solutions to more locations across the United States.

Zebra Medical provides a cloud-based analysis of images through FDA-cleared AI solutions. Its platform allows healthcare institutions to identify patients who are at risk of disease. Canon Medical Systems USA, based in Tustin, California, markets, sells, and distributes radiology and cardiovascular systems.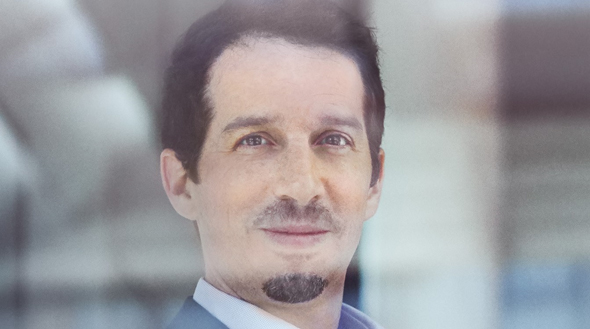 Zebra Medical CEO Ohad Arazi. Photo: Zebra Medical

"We are excited about the partnership with Canon Medical Systems, a company taking innovative and proactive steps to ensure AI adoption for better patient care," said Ohad Arazi, CEO of Zebra Medical Vision. "The integration of our solution into the modality space allows us to realize Zebra Medical's vision of improving patient care at scale. Thanks to the strong product integration between the two companies, Canon Medical customers can save crucial time reaching acute cases faster, and enjoy AI insights directly in their workflow seamlessly."

"By partnering with Zebra Medical, Canon Medical Systems USA, Inc. is further proving our leadership and commitment to innovation in diagnostic imaging through accessible AI," added Satrajit Misra, senior vice president, Marketing and Strategic Development, & acting vice president, Sales, Canon Medical Systems USA, Inc.

Zebra Medical was founded in 2014 by Elad Benjamin, Eyal Gura, and Eyal Toledano and has raised more than $57 million to date. It is funded by Khosla Ventures, Marc Benioff, Intermountain Investment Fund, OurCrowd Qure, Aurum, aMoon, Nvidia, and Johnson & Johnson.