OwnBackup approaches $3.35 billion valuation after raising $240 million Series E
The Israeli company has raised nearly $500 million to date and has seen its valuation surge by $2 billion in six months
Cloud backup startup OwnBackup announced on Tuesday that it has raised $240 million at a $3.35 billion valuation. Most of the money will enter the company's coffers, with Calcalist estimating that around 10% will be used in secondary deals to purchase shares owned by employees and investors.

The Series E investment was co-led by Alkeon Capital and B Capital Group, with the secondary investment in the company being made by BlackRock Private Equity Partners and Tiger Global. Existing investors Insight Partners, Salesforce Ventures, Sapphire Ventures, and Vertex Ventures also participated. The company has cumulatively raised nearly $500 million, resulting in a $2 billion valuation increase in six months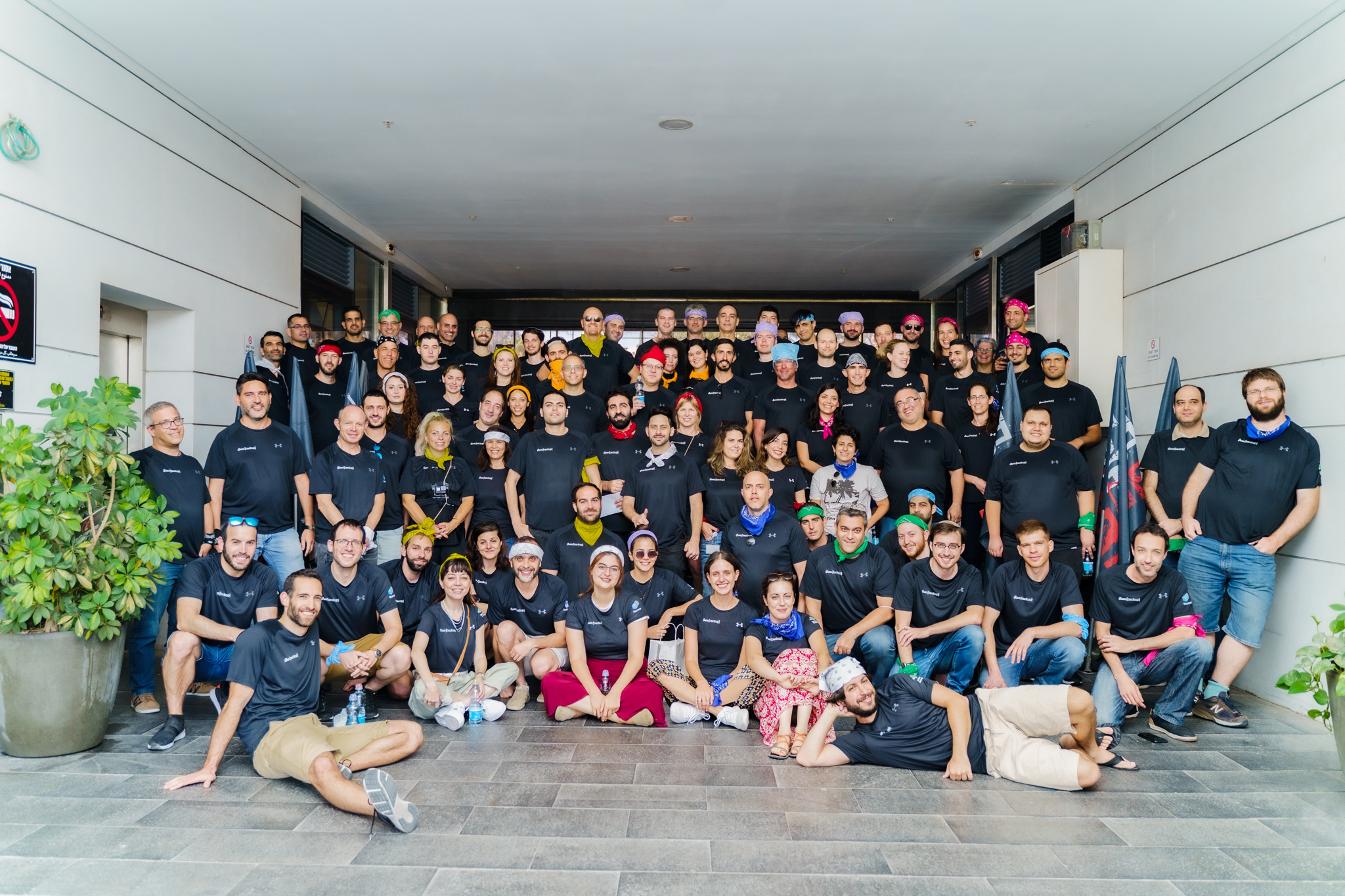 OwnBackup employees. Photo: Buxa

"In our last round in December the company was valued at $1.4 billion." Ariel Berkman and Ori Yankelev told Calcalist. "The company grew at a crazy rate over the past year. The current round is another expansion of the company's funds. This new investment allows us to add strategic investors and the money will allow us to grow faster, in development and also when it comes to acquisitions we will make in the future."

OwnBackup's management is based in the U.S., while the company's R&D center is headquartered in Israel, employing 100 people. The company's founders told Calcalist that they are aiming to expand their workforce in Israel, but that it is difficult to hire in Israel "even when you have a lot of money."

"We have in addition to Israel another office in New Jersey with 200 employees and we also acquired a company in India with 30 employees a few months ago. We want to increase our workforce and we will have around 600 employees by the end of the year."

OwnBackup provides secure, automated, daily backups and rapid data restore tools of SaaS and PaaS data. Helping nearly 4,000 businesses worldwide safeguard critical cloud data, OwnBackup covers data loss and corruption caused by human errors, malicious intent, integration errors, and rogue applications. OwnBackup's continued focus on empowering customers to own and protect their data on any cloud platform began with Salesforce's vast customer ecosystem.

With this latest funding round, OwnBackup is poised to extend its proven cloud data protection expertise to Dynamics 365 later this year. OwnBackup will help Dynamics 365 customers meet complex regulatory requirements and eliminate data disruptions due to user and integration errors. The offering will allow companies to maintain complete ownership of their data backups, rapidly restore lost or corrupted data, and drive greater organizational adoption of Azure and Dynamics.