The one game Papaya Gaming won't play
Its games are storming app stores in the U.S, but the Israeli company is looking to grow its portfolio before seeking new funds
In the last year, Israel-based gaming platform Papaya Gaming has seen some impressive growth. From 2020 to today, its games have seen a 2,000% increase in active users and hit the milestone of 4 million downloads. To facilitate the growth, its employee headcount has skyrocketed from 10 employees to roughly 70 - and it has plans to keep going.

"We moved to a new office and it's already almost full four months later," explained the company's Co-Founder & VP of Product, Yonatan (Yoni) Zvik. He joined the company three years ago as a late co-founder after meeting "three ambitious young entrepreneurs" interested in mobile gaming. Immediately, he was interested. Coming from gaming giants Playtika and Ilyon, Zvik had been in the industry for 13 years.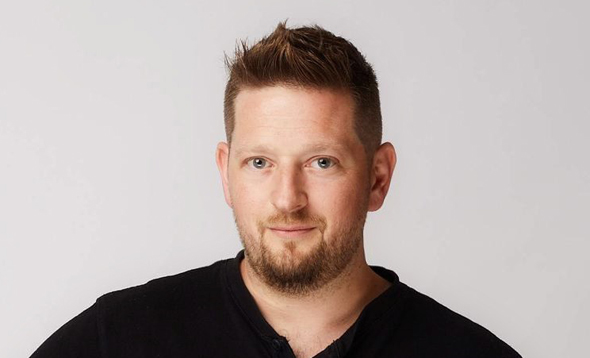 Yonatan (Yoni) Zvik, Co-Founder & VP Product at Papaya Gaming. Photo Guy Sidi

"When I met the guys... I saw the big potential which I knew they already had because of my experience as a product veteran in the gaming industry. I've been there since 2009, so I saw how the market changes while being there… I saw the technology that the guys already developed but they were missing the experience. None of them came from the gaming industry."

According to Zvik, it was his ability to take their initial technology and turn it into a social casino or casual gaming experience. Fast forward a few years and Papaya Gaming has just released its third game, 21 Cash, following the success of Solitaire Cash and Bubble Cash. At the time of writing, the two games rank second and eighth in the Casino category of the Apple App store - and the latest game is already in the top 25. Papaya's games take a modern spin on classic games by adding the ability to win real money during gameplay.

"Now if you open the charts, for example, 'Cards', many of the top 25 games right now are skill games," he continued. "That's the new market. The players are getting entertainment but also they can actually win money."

According to Zvik, it's not all happy news. The company occasionally receives emails from players asking to have their accounts deactivated after spending too much money. While Zvik assured CTech that their games are not gambling, they are ranked in the Casino category and sometimes the company's support team steps in if they see suspicious behavior or if players deposit too much money. "We have a responsibility policy," he assured CTech.

This year, industry sources predict the company's revenue will be more than $150 million, made mostly from small tournaments where players can win pools of cash between $1-5. The company raised "a few million dollars" in Seed from VCs NFX Ventures, Homeward Ventures, Rainfall Ventures, and SVB (Silicon Valley Bank). However, it isn't looking to raise more money just yet.

"We are not in the investment rounds game," Zvik said. "Companies in the industry doing the same as us usually have 250-300 employees. I'm very proud that we're actually doing it with 70 employees."

Currently, Papaya Gaming is preparing to launch into the UK market. Zvik confirmed that 95% of its players are American, with the remaining 5% from Australia. For now, he is helping the other co-founders Oriel Bachar (CEO), Alex Liakhovetsky (VP R&D), and Andrey Birman (CTO) with their plan to reinvent the skill-based mobile industry.

"Right now, we are getting a lot of offers, either for IPO or SPAC, but we are mostly focused on growing our gaming portfolio," Zvik concluded. "In the future, we will probably go to different genres like sports and racing. Maybe you will see games like tennis, cars, and other genres. We have a few surprises that the audience should be waiting for," he said.