Will importing reinforcements from abroad finally solve the workforce shortage in Israeli high tech?
Israel's Science Minister has sent out a letter to the Tax Authority and Israel Innovation Authority calling for bringing in a large number of new immigrants and other potential high tech employees to Israel. "Many companies are hiring an increasing amount of foreign manpower, and some even move their workforce overseas," says Orit Farkash-Cohen
The newly-appointed Minister of Science, Innovation, and Technology Orit Farkash-Cohen is spearheading an initiative to solve the high tech employee shortage by bringing more immigrants and foriegn workers to Israel from abroad, Calcalist has learned.

As part of an attempt to solve the immediate shortage of talented workers in the high tech industry, Farkash-Cohen has written a letter asking the Tax Authority to reduce restrictions in an attempt to bring in a large number of immigrants to Israel quickly. The minister told Calcalist that she hopes that measure will bring thousands of new immigrants as well as those who are not qualified to receive benefits on behalf of the Law of Return into the country. The Law of Return stipulates that any immigrant who can prove that his or her lineage is Jewish or have recently converted to Judaism, may immigrate and grants them government benefits for a period of time. According to estimates, there is currently a shortage of around 15,000 high tech workers in Israel.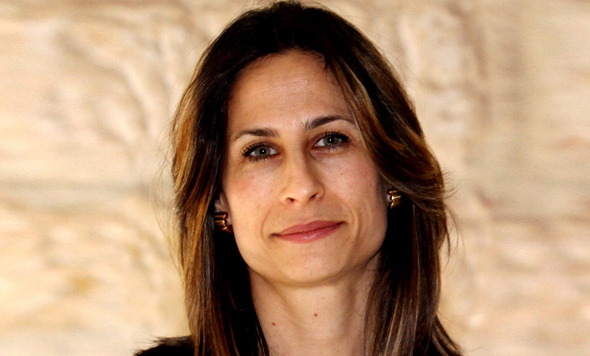 Minister of Science, Innovation, and Technology Orit Farkash-Cohen. Photo: PR

In a letter that Farkash-Cohen wrote to Head of the Tax Authority Eren Yaacov and Head of the Israel Innovation Authority Ami Appelbaum seen by Cacalist, she wrote: "The coronavirus (Covid-19) crisis has taught us an important lesson in regard to incorporating technology into our lives, but has also proved that the high tech sector has become the Israeli economy's 'Iron Dome.' This sector has contributed extraordinarily to economic growth figures, increased state revenue, and helped the Israeli economy recover from the coronavirus crisis. Today, high tech workers contribute nearly 25% in income tax to the state (and this does not include the additional profits to the state.)"

"An unprecedented crisis"

"At the same time, in addition to the economic prosperity, there is an unprecedented manpower crisis in the Israeli high tech industry, which is reflected by an actual shortage of thousands of trained and talented workers, mainly in the fields of engineering and computer science, which are at the core of the necessary manpower needed to sustain this sector and develop it."

"Many high tech companies are hiring foreign manpower outside of Israel at an increasing rate, and some companies even transfer their operations outside of state lines. This alarming trend harms the economy, leads to a loss in state revenue, and creates doubt whether more companies will also move their offices outside of Israel. Therefore, the State of Israel must adopt immediate and precise measures to train and bring new employees (primarily new immigrants) to Israel."

The plan, according to the minister, will include recommendations and necessary measures, especially tax incentives, which will encourage the arrival and integration of overseas high tech workers into the Israeli industry.

Michael Eisenberg, co-founder and Partner at the venture capital firm Aleph, told Cacalist that the shortage of high tech workers is grave, and "a lot of money is escaping and going to India, Ukraine, and Serbia, but we prefer that money be invested here. This is an insane opportunity to bring Jewish programmers and potential new immigrants to the country, and if necessary even those who aren't eligible under the Law of Return."

"High tech should stay here"

"High tech should stay here. We aren't producing enough programmers in real-time. There will be a demand for new workers even after we finish training locals and populations who haven't yet entered the sector. The state readily brings in foreign workers from the nursing and agriculture sectors, but not those in high tech. I support this initiative to bring programmers to Israel - first those who are eligible according to the Law of Return and then the rest," he said.

At a recent Calcalist conference, the CEOs of Rapyd and SimilarWeb said that often companies have difficulties in bringing foreign workers into the country, and this causes them to hire manpower overseas. Rapyd even established a center in Dubai, where 200 of its employees will be located.