Browzwear raises $35 million for 3D solutions for the fashion industry
The Israeli-Singapore company is a leader in end-to-end digital product creation for the apparel industry and is aiming to achieve a 150% growth rate for the next two years
Israeli-Singapore company Browzwear, which develops 3D digital solutions for the fashion industry, announced on Tuesday the closing of a $35 million funding round from growth equity firm Radian Capital. Most of the funds will enter the company's account, with a small percentage to be used to acquire shares from the management team. Browzwaer began its life back in 1997 when it attempted to develop a virtual dressing room.

Avihay Feld, one of the company's co-founders, spoke to Calcalist about the long journey the company experienced until this latest funding round. "We set up a company that raised funds from the likes of Yossi Vardi and Dov Lautman, but the bursting of the dot-com bubble changed our plans," said Feld. "We approached many innovative brands like Benetton, Adidas and Nike and they told us that what interests them is technology for the planning stage and not for fitting. We continued the development until 2006, but then we had enough. The investors behind the company decided to continue with a different management, but in 2011, right before the company was about to shut down, our distributor in Asia offered to buy the company's intellectual property and that we would reopen it. We reopened the company in 2012 and it has grown without funding since, currently employing 115 people worldwide, including 50 in Israel.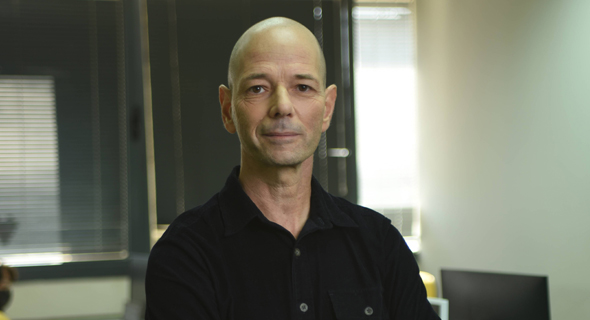 Avihay Feld. Photo: Elad Baranga

"The fashion world is still very traditional in many places and our technology allows us to replace physical prototypes with 3D," explained Feld. "No company will invest millions without seeing how clothing looks on the body. Until now everything was very physical and it took 50 weeks to develop a piece of clothing, but thanks to our technology this has shortened to just a few weeks."

Browzwear is also exploring opportunities for inorganic growth while planning substantial expansion of its partner program. Currently consisting of more than 100 partners, the partner program is an ecosystem of complementary products and services that enhance the overall value of Browzwear for customers. By building on this network and bringing together the industry's most cutting-edge technologies, Browzwear can catalyze further innovations that extend the value of true-to-life 3D through product development and manufacturing to consumer-facing solutions that will power next-generation e-commerce capabilities.

Worldwide, more than 650 organizations such as Walmart, Lululemon, Columbia Sportswear, Nike, PVH Group and VF Corporation leverage Browzwear's open platform to streamline processes, collaborate and pursue data-driven production strategies so they can sell more while manufacturing less.