Smart Agro signs cooperation agreement with the European Circular Bioeconomy Fund
As part of the cooperation, the parties intend to locate possible collaborations and provide access to information about startups in agritech, as well as inviting one another to participate in funding rounds
The Smart Agro R&D Partnership announced on Tuesday that it has signed a Memorandum of Understanding with the European Circular Bioeconomy Fund (ECBF) to promote investment in the bio-economics field in Europe and Israel. Israel is one of the non-European countries participating in the European Community's Horizon 2020 program.

As part of the cooperation, the parties intend to locate possible collaborations between both entities, and provide access to information about startups in agritech, including during initial inspections and due diligence, as well as inviting one another to participate in funding rounds.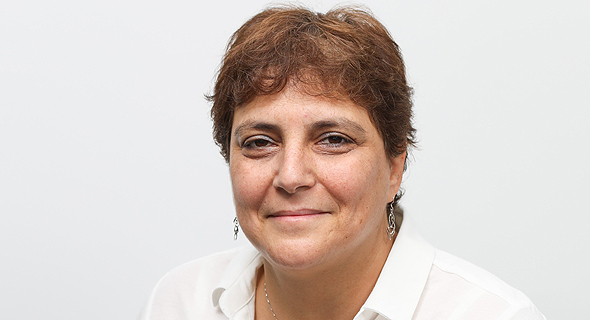 Dganit Vered, CEO of the Smart Agro Partnership. Photo: Zara Fruks

"Both parties agree that sustainable development is more likely if attractive returns are realized through the investments, but also if it generates a positive impact on the development of the circular bioeconomy, and is better done so if monitored," read the press release.

According to its founders, the ECBF is the first venture capital fund exclusively dedicated to investing in growth-stage companies in the European bioeconomy, including the EU-27 and 16-HORIZON 2020 associated countries. The European Commission has defined bioeconomy as the production of renewable biological resources and the conversion of those resources and waste streams into value-added products such as food, feed, bio-based products, and bio-energy.

The fund aims to reach a value of 250 million euros ($293 million), of which the European Investment Bank has committed to invest 100 million euros ($117 million). ECBF remains open to new investors until the end of 2021 and, together with Smart Agro, seeks to identify Israel's most promising investment targets.