Cellebrite coming to Nasdaq in upbeat mood despite suffering SPAC hit
Investors redeemed $410 million of a total $480 million that was meant to be raised by the Israeli digital intelligence company that begins Wall Street trading on Tuesday at a $2.4 billion valuation
The negative sentiment around SPAC (special purpose acquisition company) mergers has also hit Israeli digital intelligence company Cellebrite. Just $70 million of the $480 million raised by the SPAC with which Cellebrite is merging will enter the company coffers, with the remainder of the sum, $410 million, being redeemed by the investors who took part in the initial offering held last year by SPAC TWC Tech Holdings Corp II.

Over recent months many SPAC mergers have seen investors redeem the vast majority of their funds ahead of the start of trading, but Cellebrite registered a new high with an 87% redemption rate. Cellebrite shares will begin trading on Nasdaq on Tuesday under the ticker of CLBT at a total valuation of $2.4 billion.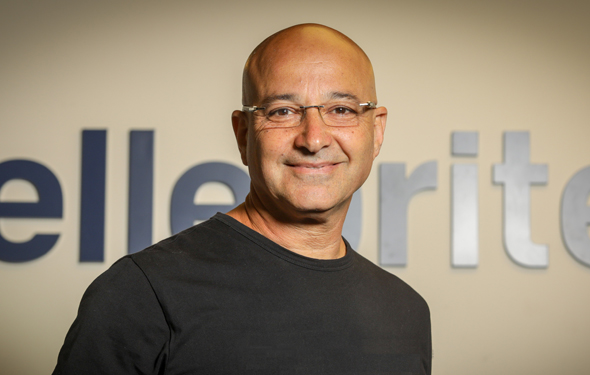 Cellebrite CEO Yossi Carmil. Photo: Shlomi Yosef

Cellebrite's case also highlighted another distortion with SPACs, with the investors in the PIPE (private investment in public equity) stage, which happened after it was known the SPAC would be merging with Cellebrite, not having the option to redeem their investment. In Cellebrite's case, the $300 million raised in the PIPE was allocated to secondary deals in which early investors, veteran employees, and founders will sell part of their holdings. This has resulted in an almost absurd situation in which the company will only receive $70 million from the public offering, while the shareholders will end up with $300 million.

"We too were also affected by the current sentiment regarding SPACs. Hippo, ironSource, and Taboola all also took hits, but we are continuing with our business plan and we will meet the goals we have set ourselves," Cellebrite CEO Yossi Carmil told Calcalist. "Of course the redemption rate was high and that hurt us, but this is a trend right now with the average redemption rate in SPACs over the past week being 90%. We didn't feel it was necessary to change the structure of the offering and allocate some of the PIPE investment to the company's accounts as there are already enough funds there and we are also creating cash from our activity."

Cellebrite had $260 million in its accounts ahead of the SPAC. Sun Corporation, which held a 71% stake in the company, and Tel Aviv-based Israel Growth Partners (IGP), which had 24% prior to the offering, sold an equal share in the offering and will remain with 51% and 17% respectively following the merger.

Founded in 1999 and based in Israeli central town Petah Tikva, Cellebrite only began focusing on the market of digital intelligence and forensics in 2007. Cellebrite employs 850 people, 500 of which are based in Israel. The company sells its digital forensics products to 6,700 public safety agencies and private sector enterprises in over 140 countries.

Cellebrite reported in its financial reports for the second quarter of 2021 that it registered Annual Recurring Revenue (ARR) of $159 million, up 46% year-over-year. Its revenue for the quarter was up 29% year-over-year to $59.2 million, with subscription revenue up 33% year-over-year to $41.4 million. Cellebrite recorded a profit of $3.7 million in 2020, which is expected to grow to $14 million this year and double to around $30 million in 2022.

Cellebrite counts 14 of the 15 U.S. federal executive departments as clients, as well as 25 of the 27 European Union's police forces. The company also revealed that the police departments in 11 of the world's 20 biggest cities are clients, as well as many of the largest global pharmaceutical, auto, and banking corporations.