Snyk's valuation rockets to $8.5 billion following $300 million funding
The Tel Aviv-based cybersecurity company has now raised a total of $770 million and almost doubled its valuation since its last funding round six months ago
Tel Aviv-based cybersecurity startup Snyk's valuation continues to surge, with the company announcing on Wednesday that it has reached a valuation of $8.5 billion after raising another $300 million. The company has now raised a total of $770 million since the beginning of 2020 when it was valued at a little over $1 billion.

The latest round was co-led by Sands Capital Ventures and Tiger Global and follows a funding round in March when $175 million of new capital was raised. The company was valued at $4.7 billion only six months ago.

The new funds will be used for product development and to improve its technology, the company said.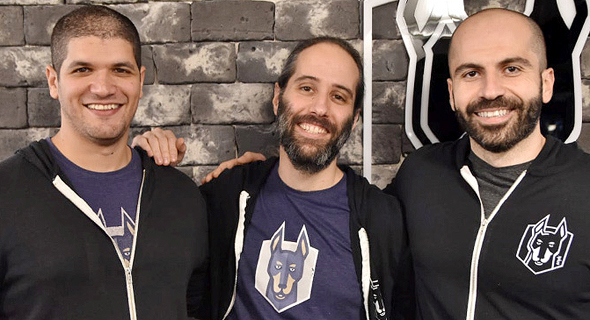 Snyk co-founders Guy Podjarny (from left), Danny Grander and Assaf Hefetz. Photo: Snyk

In addition to the fresh capital raised, investors paid $230 million to buy existing shares of the company. As startups fetch big valuations even before publicly listing, large funds and private equity firms are moving to buy shares of private companies from earlier shareholders or company employees.

Snyk's security product is aimed mainly at developers, providing a solution that finds and fixes vulnerabilities and license violations in open source dependencies and container images. The company experienced extraordinary momentum since the outbreak of the Covid-19 pandemic, while continuing collaborations with customers such as Google, Salesforce, Revolut, and ASOS.

Reuters contributed to this report