Fireblocks opens new Swiss office to expand European operations
Founding member of Bitcoin Suisse and former Morgan Stanley vice president will co-lead company's Swiss office as part of expansion to German-speaking countries
Fireblocks, an enterprise-grade platform that has developed secure infrastructure for moving, storing, and issuing digital assets, announced on Tuesday that it will be dedicating significant resources toward expanding its presence and growth in the German-speaking market and opening a new office in Switzerland. Over the last six months, Fireblocks has doubled the size of its European team to support the increasing number of institutional customers in the region with close to 200 customers in the DACH region, which includes Germany, Austria, and Switzerland.

To support Fireblocks' customer-base in the DACH region, the company has appointed Richard Astle and Ana Santillan as co-heads of its Swiss office. Astle holds extensive knowledge of the Swiss financial services industry from top tier banks where he participated in launching the Swiss Crypto Vault, and was a founding member of the Bitcoin Suisse Institutional Services and Products Division. Santillan's background is in debt capital markets, having established Morgan Stanley's Swiss fixed income institutional service team. She held senior positions at Goldman Sachs and Credit Suisse wealth management before transitioning to digital assets. With over a decade of financial experience, both members have been advising hedge funds, banks, and corporate clients implementing trading and custody of digital assets.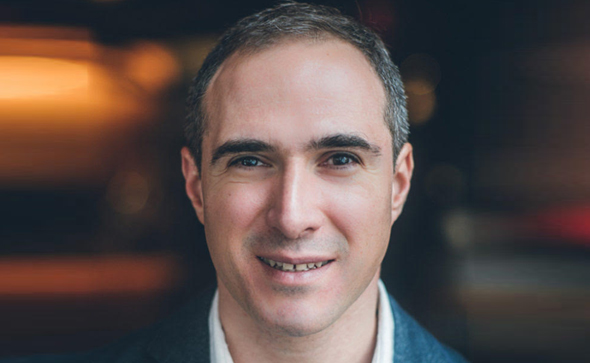 Fireblocks CEO Michael Shaulov. Photo: Inna Schneider
After onboarding over 500 financial institutions and growing it's custody technology to support $1 trillion in digital assets and cryptocurrencies, Fireblocks is solidifying its investment and focus in Switzerland, which is one of the most diverse and fastest growing financial hubs in the world. Further expansion in the DACH region is fueled by an increase in demand from financial institutions worldwide to transition from traditional HSMs to an infrastructure that utilizes MPC and SGX confidential computing. Last year, Fireblocks' R&D team developed a new breakthrough MPC algorithm, released as an open source contribution to the digital asset industry in order to bolster digital asset security and transaction signing speeds. Today, many Swiss-native institutions have been the first to implement that algorithm, and remain at the forefront of digital asset innovation and adoption in Europe.
In its effort to support the growth of digital assets in Switzerland, Fireblocks recently joined as a member of The Crypto Valley Association, an independent, government-supported association to build the world's leading blockchain and cryptographic technologies ecosystem along with Bitcoin Suisse, Accenture, Ledger, Okex, PWC, Kraken, and others in the blockchain sphere.
Switzerland is home to over 960 blockchain and cryptocurrency companies, which include 11 unicorns and employ over 5,000 people. In February, Switzerland ushered in a tokenized Securities Law that backs the country to have one of the most advanced jurisdictions in the world for crypto.
"It is important for us to work with Switzerland-based companies because of the value they bring to the financial market, having established themselves as one of the world's leading financial centers," said Michael Shaulov, CEO of Fireblocks. "Now these financial institutions are seeking to rapidly deploy digital asset custody, trading, and tokenization products and are turning to vetted technologies to help them remain at the forefront and securely tap into the global crypto-ecosystem."