proteanTecs announces $50 million extension to funding round
The Israeli company offers cloud and edge solutions for the health and performance of electronics
proteanTecs, a cloud-based platform that monitors performance and predicts faults for advanced electronics, has today announced that it has received $50 million in additional funding to accelerate the market adoption of system health and performance monitoring across multiple verticals. The extension was led by Koch Disruptive Technologies (KDT) and joined by strategic investors MediaTek and Advantest, Porsche SE, and Allied Group, as well as current investors. The company's total funding now stands at $150 million.

"The investment will strengthen proteanTecs' technological and market leadership," said Shai Cohen, CEO and co-founder of proteanTecs. "It solidifies our strategy of bringing together market leaders' diverse viewpoints to solve a cross-stake challenge while validating the need for advanced monitoring solutions from design to field. We're grateful for the existing and new investors' support and shared vision to bring a common data language to the industry."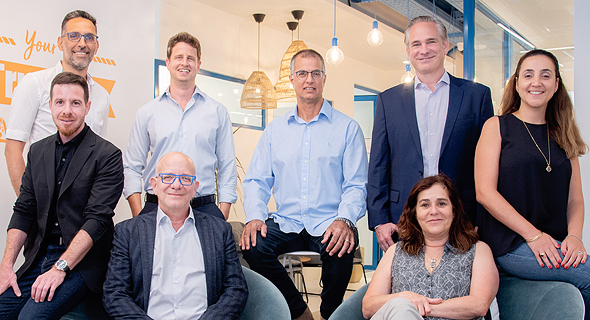 The proteanTecs team. Photo: proteanTecs

Using data derived from Universal Chip Telemetry, proteanTecs offers cloud and edge solutions for the health and performance of electronics. Due to digital transformations, both in design and manufacturing, a paradigm shift is being seen in the automotive industry, which has seen rising customer demands for added safety and connectivity.

"Due to the fast-paced technological advancements and the ever-growing requirements for new chip generations, we see an enormous market potential for proteanTecs' technology leveraging predictive reliability, performance, and power management," added Lutz Meschke, member of the board of management responsible for investment management at Porsche SE. "We see clear benefits and the necessity for the use of this technology across a wide range of industries including the automotive industry."

Eli Groner, managing director at KDT, added: "Since KDT's first investment in proteanTecs we've seen their continued success in scaling and developing their technology, and this new investment is a testament to our confidence in the company. The addition of leading strategic partners across multiple verticals will enable proteanTecs to continue to stay ahead of the curve in the exciting new world of real-time electronics monitoring."

proteanTecs was founded in 2017 and is headquartered in Israel with offices in New Jersey, California, and Taiwan. KDT is a subsidiary of Koch Industries, one of the largest privately held companies in the world with $110 billion in revenue. Porsche SE is an investor in the mobility and industrial technology sectors, focusing on growth companies that operate on macro trends.