IoT cybersecurity platform Sternum raises $27 million Series B
The Israeli startup has developed an autonomous security system for IoT devices, from tiny pacemakers to railway sensors
Israeli cybersecurity startup Sternum announced on Thursday the completion of its $27 million Series B funding round. The round was led by Spark Capital with the participation of existing investors Square Peg Capital, the Hinrich Foundation, the European VC firm btov, and other private investors. The company has raised a total of $37 million to date.

Sternum said that it expects to register growth of 300% by the end of 2022.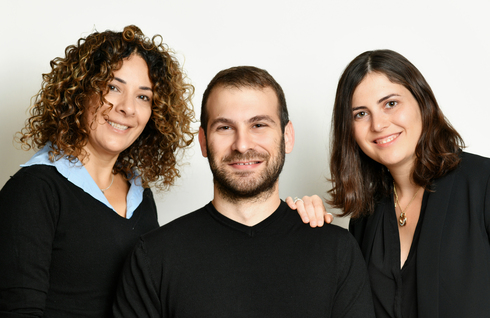 Sternum co-founders. Photo: Haya Gold

Sternum has developed an autonomous security system for IoT devices, from tiny pacemakers to railway sensors. Such devices are purpose-built for a single-use, and hence are low on internal resources, which makes them challenging to secure. Sternum's platform is agnostic and it embeds its code-free technology and software sensors inside all devices, enabling them to instantly become self-securing, while simultaneously collecting data at runtime execution, and processing it in their cloud platform. This proprietary approach yields active-mitigation and prevention, data analytics, software and security alerts, quality and performance root-cause analysis, user behaviors, enabling new business models for IoT vendors, and more.

"I wanted to do something big that would have a significant impact on many industries and might even improve them," Sternum co-founder and CEO Natali Tshuva, who founded the company after several years at Cellebrite and a short period at NSO, told Calcalist. "I was attracted to sectors like medical devices and smart infrastructure which have a significant impact on our world. Securing these devices is very different from securing laptops, for example. These devices are very sophisticated, but they are based on outdated operating systems and are exposed to cyberattacks."

The global IoT market is rapidly growing and is expected to reach over $1.85 billion by 2028. Companies in this enormous market are unable to both secure their devices at scale and be empowered with consistent visibility – including live data. This challenge is compounded by the sheer diversity of these edge devices – different operating systems, technology stacks, and industry functionality – and their pervasive reliance on third-party supply chain components. Sternum has been successfully embedded into code that was written in 2013 and integrates it with advanced solutions for collecting and analyzing data, as well as cybersecurity capabilities, and without harming the performance of the device.

"We managed to reach the lowest common denominator of the devices," explained Tshuva. "Ultimately they are all built on binary code. The same way in which an attacker needs to understand a certain sector in order to attack it, we also know how to provide security for a wide variety of sectors."

You raised this latest round while being pregnant. Wasn't that stressful?

"It was something I thought about during the round and wondered how to address it. I understood that there aren't really any examples of someone doing this apart from Eynat Guez (CEO of Papaya). This is something that couldn't be ignored as any female CEO who wants to raise funds will have to experience this at some stage. I'm happy to say that in a certain way this is a good filter for investors as it is clear that someone who wasn't deterred from this will be a good partner for the long term. As we had more than one offer the message here is that this can be done."