Otonomo acquires Neura for $50 million to expand into transportation and mobility
The Israeli company, which was primarily active in the automotive space, will launch two new products leveraging new technologies
Vehicle data platform and marketplace Otonomo has announced that it has acquired fellow Israeli company Neura, a behavioral mobility intelligence platform, alongside 100% of its outstanding equity interests, for $50 million. Its expanded mobility intelligence platform will leverage Neura's advanced analytics powered by AI, Machine Learning, and multi-layered data to launch new solutions and provide transportation planners, EV service providers, MaaS providers, fleets and others, with actionable multimodal and mobility insights for transportation networks.

"The acquisition of Neura reinforces Otonomo's leadership in the mobility, transportation and automotive data space," said Ben Volkow, CEO and Co-Founder of Otonomo. "In response to our customer and market needs, we can now provide increased value and the required deeper and a more holistic view of mobility. Otonomo is excited to expand its portfolio of SaaS offerings to include vertical-specific intelligence solutions. This elevates the Otonomo platform into an impactful solution for the wider mobility, transportation, and automotive industries."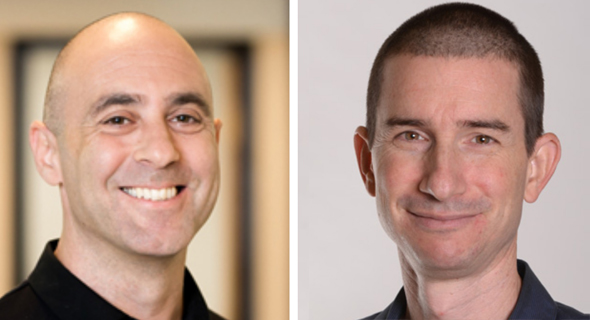 Ben Volkow (left) and Amit Hammer. Photo: Otonomo/Neura

Otonomo was founded in 2015 and helps auto manufacturers, mobility service providers, and app developers to share and integrate car-generated data. Its platform collects 4 billion data points a day from 40 million vehicles. In February 2021, it announced that it would be listed on the Nasdaq following a SPAC merger. Amit Hammer, CEO of Neura was appointed EVP Operations at Otonomo following the acquisition.

"The synergy between Otonomo and Neura holds great promise for the mobility and transportation ecosystem," said Hammer. "We are merging Otonomo's rich, ground-truth vehicle data from automotive manufacturers, and its advanced data platform and marketplace with Neura's diverse mobility analytics, insights, and intelligence solutions. Going forward, Otonomo intends to provide effective solutions for the most pressing planning, deployment, and operation challenges of EV service providers, MaaS providers, fleets, and others."

Neura was founded in 2013 and raised a total of $34 million before getting acquired. The company helps organizations to make data-driven decisions based on large-scale human behavior and activity signals.