echo3D raises $4 million in Seed to stream AR and VR content
AR and VR devices are expected to rise from just over 7 million units in 2020 to a massive 76 million units in 2024
echo3D, formerly echoAR, has announced that it has secured a $4 million Seed round investment led by Konvoy Ventures, with participation from Space Capital LP, Remagine Ventures, and angel investors Datadog, GitHub, and Facebook. The announcement comes at the same time as the company celebrates its 11,000th user worldwide since 2020.

echo3D builds tools and infrastructure to help developers create 3D games and apps in a faster and lighter way. Its cross-platform cloud solution manages, stores, and streams 3D content to mobiles, browsers, smart cameras, and game engineers connecting them and extracting relevant analytics. Its technology can also convert and compress 3D models, animations, and interactive content to stream them. According to the company, developers using echo3D have built cloud-connected games, AR advertisement campaigns, and NFT marketplaces since its founding in March 2018.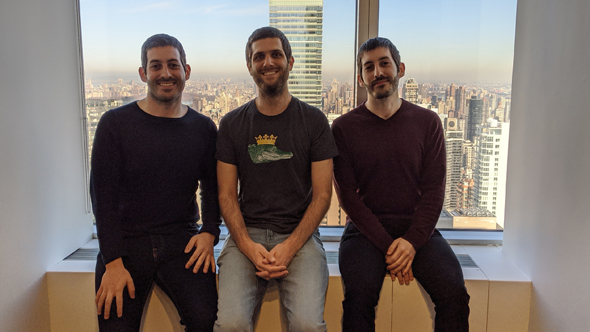 the echo3D founders. Photo: echoAR

"At a time when advancements in 3D have helped AR, VR, and gaming to become billion-dollar industries, and concepts like 'the Metaverse' to become a reality, we are among the first to provide the backend infrastructure needed to bring these things to fruition," said Alon Grinshpoon, Co-Founder of echo3D. "This is a pivotal time for the augmented and virtual reality ecosystem, and we are excited to have the support of Konvoy Ventures as we continue to grow our platform and service the tech community. We will use the funds raised to bolster our product offering, expand developer relations efforts, and grow our team of developers and marketers."

AR and VR devices are expected to rise from just over 7 million units in 2020 to a massive 76 million units in 2024, according to the International Data Corporation (IDC). Gaming is a particular industry that has benefited from the trend, and yet the hardware improvements still need to provide backend infrastructure to support 3D, AR, and VR applications running on devices. echo3D has created a 3D-first content management system (CMS) and delivery network (CDN) helping developers build their app backend in minutes. It can also allow clients to publish content to the 3D games and apps without the involvement of development teams.

"We are excited to continue to back Alon and the team at echo3D," said Eze Vidra, Managing Partner at Remagine Ventures. "As trillion-dollar companies talk about building the Metaverse, echo3D offers developers and companies in AR, VR and gaming an easy solution to build, deploy and measure their 3D content, cross-platform and in real-time."

Taylor Hurst, Principal at Konvoy Ventures added: "We invested in echo3D because they're building the infrastructure that will support the next generation of content. The future of the internet and the content we engage with will be interactive and immersive; current infrastructure is not built to support that future at scale."

echo3D is headquartered in New York and named AR/VR finalists for SXSW 2020, won the 2019 DevProject Award, was recognized as among the Most Fundable Companies in 2019, and was named one of the Top 25 finalists in Sir Richard Branson's Extreme Tech Challenge (XTC) in 2019.