OurCrowd remains Israel's most active VC, according to Pitchbook
The venture investing platform made 28 deals compared with TLV Partners and Vertex Ventures Israel who were next on the list with 12 each
Online global venture investing platform OurCrowd has again been named the most active VC investor in Israel. The findings were published by capital market company Pitchbook and signals the ninth time that it has claimed the top spot.

"We are proud to be leading the high-tech industry in Israel, which is now firing on all cylinders," said OurCrowd CEO Jon Medved. "The performance of the Startup Nation has never been better. Israel is already home to more than 70 billion-dollar unicorns – about 10 percent of the global total – with dozens of IPOs, SPACs, and mergers and acquisitions. Israel's ability to create new breakthroughs in a broad range of disciplines such as medicine, agriculture, mobility and transportation, food technology, artificial intelligence, cybersecurity, drones, the cloud, cleantech, semiconductors – just to name a few – will continue to drive investment and success in Israel's remarkable tech ecosystem. OurCrowd looks forward to bringing thousands of new accredited investors to participate in these deals and help entrepreneurs improve our world."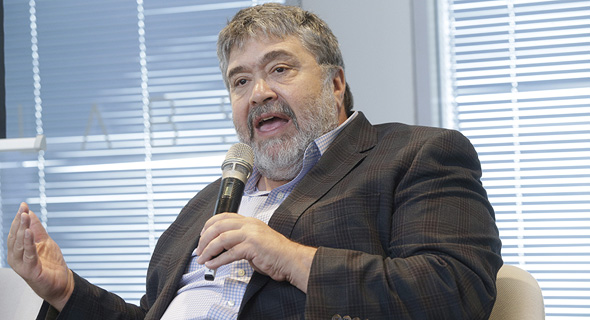 Jon Medved, founder and CEO of OurCrowd. Photo: Amit Shaal
This year, OurCrowd conducted deals across a variety of sectors such as mobility, cybersecurity, medtech, agtech, AI, and more. Pitchbook also reported that Israel is currently experiencing a record-breaking year, as VCs pour $7.45 billion into startups in just the first nine months symbolizing a 49% increase from the 2020 full figure.
OurCrowd was founded by Medved in 2013 and has $1.8 billion of committed funding and investments in more than 280 companies and 30 venture funds. Its platform has 135,000 individual accredited investors, family offices, and VC partners in more than 195 countries. Pitchbook was founded in 2006 by John Gabbart and is headquartered in Seattle, Washington.