Grand Slam deal: Slinger acquires Israeli sports-tech company PlaySight for $82 million
The American company will aim to leverage the Israeli startup's smart court technology. Novak Djokovic, Billie Jean King, and Pete Sampras all invested in PlaySight
American connected sports company Slinger announced Tuesday that it has agreed to acquire Israel's PlaySight in a share swap transaction valued at $82 million. To date, the Israeli company has raised $36 million and its investors include SoftBank Ventures Asia, NAVER, OurCrowd, Bill Ackman, as well tennis players Novak Djokovic, Billie Jean King, and Pete Sampras.

"This is a truly historic day for Slinger, bringing together the recent series of closed and announced acquisitions and supporting our evolution into a leading global connected sports company," stated Mike Ballardie, CEO of Slinger. "PlaySight pioneered the deployment of AI video technology and analysis in tennis and other major sports and is now amongst the largest technology providers in the market."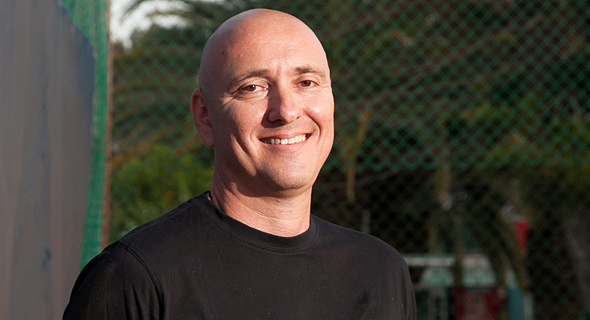 PlaySight CEO Chen Shachar. Photo: Orel Cohen

PlaySight has developed a technology for smart sports courts, which is able to document and analyze the action. This technology is primarily intended for players and coaches. PlaySight's smart court is surrounded by cameras that record, dissect and broadcast the games and training sessions. The system also interfaces with sensors worn by the players, with the scoreboard, and any other system installed on the field. The system knows how to produce replays automatically without human intervention, while advanced, information-based training tools and a cloud platform enable viewing, editing, and sharing the video, and data.

"When I first founded PlaySight with my partner and our CTO Evgeni Khazanov, we had big plans to bring AI video technology to all levels of tennis and ball sports. It has been an amazing journey with a great team, and I believe that Slinger is the right company to take our technology platform to new heights in tennis and our other key sports," said PlaySight Interactive Co-Founder and CEO, Chen Shachar. "We share many commonalities from the launch in tennis to the focus on consumer and sports connectivity. Mike and his team have very bold aspirations to build a leading global brand powered by AI technology, and we are thrilled to join their team and add our capabilities and experience. I believe Slinger is very well positioned to further commercialize PlaySight's technology and drive even more meaningful value for athletes, coaches, teams, fans, and the entire sports market."

PlaySight is mostly active within tennis, basketball, and soccer. Its client list includes NBA teams such as the Golden State Warriors, Phoenix Suns, and Toronto Raptors. German Bundesliga soccer club Hoffenheim, the American, French, British, Australian, and German Tennis Associations, and hundreds of thousands of athletes from 20 countries in 25 different sports use its technology daily. The company was founded in 2010 by CEO Chen Shachar, Evgeni Khazanov, Yoram Ben Zur, and Eyal Schneider.