Software quality startup SeaLights raises $30 million Series B
The Israeli startup's cloud-based solution provides its customers with full visibility into every potential quality risk associated with their software changes in real-time
Israeli startup SeaLights, which has developed a software quality governance platform, announced on Tuesday that it has secured a $30 million funding round led by Red Dot Capital Partners with the participation of Deutsche Bank, Translink Capital, and Shasta Ventures, as well as existing investors Cisco, Wipro Ventures, TLV Partners, and Blumberg Capital. This brings SeaLights' total funding to $50 million. As part of this round, Barak Salomon and Atad Peled of Red Dot Capital Partners will join the board of directors.

SeaLights was founded in 2015 by Eran Sher (CEO) and Alon Eizenman (CTO). This is the second startup they have founded together, with the first, named Nolio, being sold to CA Technologies in 2013.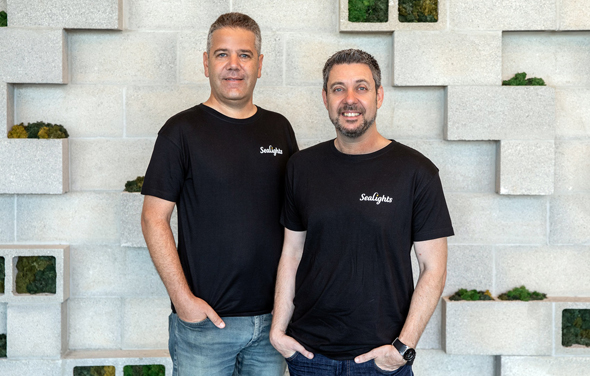 SeaLights co-founders Eran Sher (right) and Alon Eizenman. Photo: SeaLights

Powered by advanced Machine Learning, SeaLights cloud-based solution provides its customers with full visibility into every potential quality risk associated with their software changes in real-time, so they can make faster data-driven release decisions.

"With the widespread adoption of DevOps, traditional software quality management is no longer fit for purpose," said the company CEO and co-founder, Eran Sher. "This is something we witnessed first-hand with our customers from a wide range of industries, including finance, retail, insurance, telecommunications, and computer software. These organizations have been modernizing their engineering tools sets, cloud infrastructures, and microservices architectures, requiring a new approach that includes data analytics and actionable insights to deliver quality at speed."

SeaLights, which has several major clients from the Fortune 100 and Fortune 500, employs over 60 people and plans to double its workforce by the end of the year. The company is headquartered in the U.S. and has a R&D center in Israel.