Deci raises $21 million in Series A to help businesses deploy AI to production
Deci's end-to-end deep learning development platform helps AI developers build, optimize, and deploy AI models to any environment
Deep learning development company Deci has today announced that it has raised $21 million to help businesses build, optimize, and deploy AI to production. The company's Series A round was led by Insight Partners with Square Peg, Emerge, and Jibe Ventures all participating. They were joined by new investors Samsung Next, Vintage Investment Partners, and Fort Ross Ventures. It brings Deci's total funding to $30.1 million after securing roughly $9 million a year ago.

"Amidst an increase in the adoption of deep learning models, shortening time to market and increasing the success rate in production is becoming critical as more and more enterprises look to commercialize their deep learning-based solutions," said Yonatan Geifman, CEO and co-founder of Deci. "Deci's end-to-end deep learning development platform has a proven track record of empowering the world's leading AI teams with the tools they need to create, optimize, and successfully deploy innovative AI solutions. This funding is a vote of confidence in our work to empower enterprises to make deep learning breakthroughs into an everyday reality and we are delighted to be leveraging the support and experience of Insight Partners, as well as our other outstanding investors, on this journey."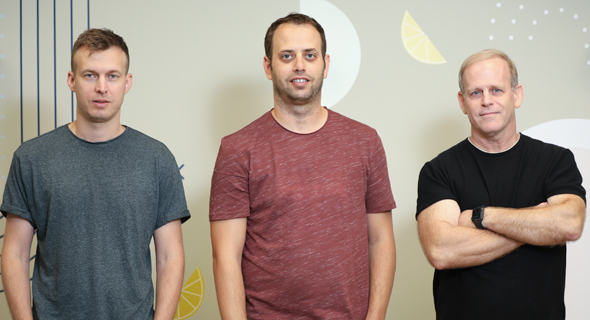 The Deci Founders. Photo: PR

Deci's end-to-end deep learning development platform helps AI developers build, optimize, and deploy AI models to any environment such as cloud, edge, and mobile. This can help update enterprises in a variety of industries such as medicine, transportation, manufacturing, communication, and retail. With Deci's platform, AI developers can shorten development lifecycles and a reduction in cloud compute costs by up to 80%. Its platform is powered by AutoNAC (Automated Neural Architecture Construction) technology that can generate deep learning models for tasks, data sets, and target inference hardware.

"AutoNAC created some of the best classification and detection models ever developed," added Prof. Ran El-Yaniv, co-founder and Chief Scientist at Deci. "But we didn't stop there; our technology is used for any deep learning task, be it vision or Natural Language Processing (NLP). Due to the fierce deep learning race to produce more powerful neural networks, AutoNAC is continuously improved so that Deci's customers will always receive the strongest models."

Following the investment, Lonne Jaffe, Managing Director at Insight Partners, will join its Board of Directors. "Deci is at the forefront of AI and deep learning acceleration, with highly differentiated technology that lets customers optimize blazingly fast deep learning models for inference tuned to any hardware platform," said Jaffe. "We are delighted to be part of Deci's ScaleUp journey and look forward to supporting the company's rapid growth."

Deci was founded in 2019 by Geifman, El-Yaniv, and Jonathan Elial, who serves as the company's COO. Insight Partners was founded in 1995 and has invested in more than 400 companies through a series of funds of more than $30 billion in capital commitments.