aMoon raising new massive healthtech fund
The Israeli life sciences VC didn't reveal the magnitude of the new fund, but it is expected to be in the region of its previous $750 million fund
Israel-based life sciences venture capital firm aMoon is raising a new growth fund, a filing with the U.S. Securities and Exchange Commission has revealed. The partners in the new fund will be Dr. Yair Schindel, Co-Founder and Managing Partner of aMoon, Tomer Berkovitz, General Partner, Todd Sone, General Partner, and Dr. Gur Roshwalb, Partner. In addition, aMoon Managing Director Reut Shema will be leading deals for the new fund. aMoon didn't reveal the magnitude of the new fund, but it is expected to be in the region of its previous $750 million fund. Credit Suisse was among the investors in aMoon's previous fund, as well as Marius Nacht, a Check Point co-founder who also co-founded aMoon.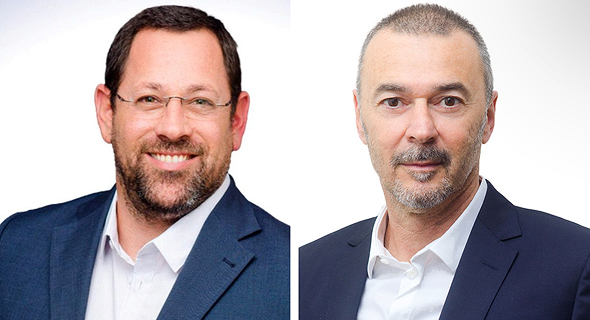 aMoon co-founders Yair Schindel (left) and Marius Nacht. Photo: Courtesy

aMoon focuses on investments in the fields of digital health, medical equipment, and biopharmaceuticals. It has invested in the past in some of Israel's leading digital health companies.

aMoon was founded in 2016 by Nacht and Schindel, the former CEO of an Israeli government agency in charge of pushing forward digital initiatives.